Time for Action, Not Excuses, as Pollution Continues to Degrade Life
One problem, Many Sources
As AQI levels for PM2.5 AND PM10 peaked over the past week in North India, frequently crossing the maximum limits domestic air purifiers could measure, it has been interesting to see the reaction of those responsible for finding solutions. They have done everything, but find solutions.
For long-time residents of Delhi now at the epicentre of the pollution debate, many of the city's persistent issues, and how they have been handled, offers a great insight into the current pollution mess.
A good example is the default not-to-go-by-meter habit of its ubiquitous auto-rickshaws. These three-wheelers or TSR's (three-seater auto-rickshaws) form a critical part of Delhi's public transportation network and have been unusually difficult to control for each government for as long as one can remember when it comes to the most basic expectation of installing a fare meter (that works) and then to go by it.
Every arm of the government, and the fourth estate even, has tried but failed. About the only success with them has been somehow forcing the shift to CNG by simply outlawing the older rickshaws in the city.
And that was way back in 2001 and that too on orders of the highest court. That, of course, hasn't stopped every ruling dispensation, including the present one, from regularly declaring a 'truce' with these vote bank warriors with the promise that meters will be installed, and followed. Well, with full knowledge that it will not happen.
The city's pollution problems are almost as old as the issues with the auto-rickshaw drivers and owners. And solutions have the same inevitability. Be it blaming farmers in Punjab and Haryana, to blaming the city's vehicular population, to even blaming it on dust from the desert; everything has been blamed with hardly a worthwhile solution to show for it.
Some of the real steps that have been taken to ease the problems have tackled more the issue of congestion on its roads than pollution. Yes, we refer to the Eastern and Western peripheral roads that were finally completed (to an extent) during the year.
The laughably inadequate odd-even scheme started on November 4 was conveniently timed some would say with pollution levels dropping from an AQI of 400 plus to 250 levels on day 2. Thanks mainly to a strong breeze and the fact that we are at the fag end of the farm burning season now. Will that lead to a quick adjustment and withdrawal of the scheme? Not on your life when there is so much publicity to be milked yet from this brave 'move'.
This annual 'festival' of breast-beating that starts just around Diwali is made even more difficult by the shocking lack of data available on the key causes, over three years since it became a hot button topic. Even the IIT-Kanpur study of 2015 that is quoted the most has seen its author claiming at public fora that its findings may no longer be valid as the city and its surroundings have been evolving fast.
For the record, even that study placed only 10 percent of the blame at the door of vehicular pollution. From all the noise, what we can make out are four key areas that need to be looked at and solutions discovered therein for a truly serious challenge to this problem.
One, this is not a Delhi problem. Large parts of North India, especially Punjab, Haryana, Delhi, Rajasthan and even beyond are affected by the issue of high pollution, at some time or the other.  Delhi's urban area is now considered to extend beyond the NCT boundaries, and include the neighbouring satellite cities of Ghaziabad, Noida, Greater Noida, Faridabad, Gurgaon, Bahadurgarh and Sonipat in an area now called Central National Capital Region (CNCR). A region which had an estimated 2016 population of over 26 million people, making it the world's second-largest urban area according to the United Nations.
Moreover, the sheer number of Indian cities in the list of the world's most polluted indicates that this is definitely a behavioural problem too besides systemic failures; be it how we generate our energy, move around, dispose of our waste, and build public spaces. The behavioural aspect also means that the problem, unless fixed, will only spread further leaving only coastal India to have a semblance of normalcy and that too due to the seas and not by their own efforts.
A key and critical area is transportation. Quite simply, North India has simply collapsed when it comes to a working public transportation network. Even as cities race to install shiny, expensive new metro systems, the true backbone of any such network, the bus network, is broken. And this is an issue that is spreading well beyond the North as Mumbai's slipping network and even Telangana's current troubles with the state-owned network demonstrates. People point to the low per capita availability of private vehicles in India as compared to the US  (22 per thousand versus the US's 838, based on 2015 figures). Thank god for that. The truth is the private vehicle driven model of transportation, that the US pioneered, is well past its sell-by date and progressive countries and especially cities like Amsterdam and more across the world are scrambling to reset. Like many other areas where our poverty delayed our embrace of the 'best' option of the day, car ownership in India needs to be thrown out as an objective. Without even touching upon the differences between per capita income, most readers should be able to relate at the sheer unsustainability of going down this path, over a path that focuses on a working, massive-scale public transportation network that can be used by today's car owners too. Quite simply, we need to stop thinking about adding more lanes for cars. We need to worry about reducing cars from existing lanes and replace them with quality public transport.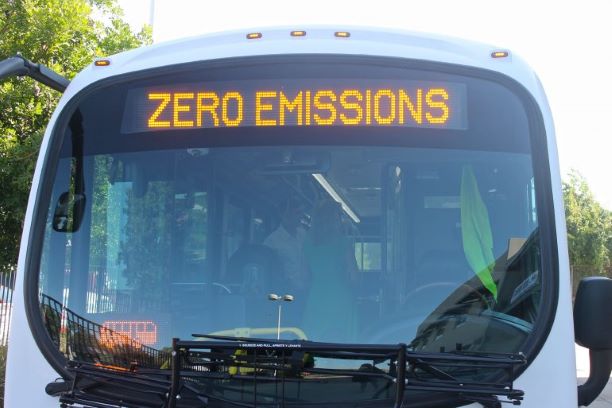 A touchy area is industrial pollution. Especially at the small scale level. Thus, while the closure of NTPC's ageing Badarpur Thermal Power Plant in October 2018 after 45 years of service was touted as a great step in fighting pollution, nothing has been done on the ground to do anything about the thousands of small scale industrial units in the NCR region that use furnace oil or petcoke, a highly polluting energy source. Emitting 11 percent more carbon than coal, petcoke was finally banned as a fuel in 2018, but with provisos. Petcoke is allowed for only cement, lime kiln, calcium carbide and gasification industries, when used as the feedstock, a rule whose enforcement is questionable, at best. Delhi's unique situation, of housing tens of villages within city limits where minimum rules apply, makes it even tougher to monitor small industrial units.
Agriculture and waste management (burning) are two similarly related issues, where blame is squarely with government policies. If agriculture is all about farmers growing the wrong crop (paddy in Water stressed Punjab) in the wrong place at the wrong time, then waste management is about government agencies failing to build infrastructure to handle and eliminate waste safely. Punjab, which sells almost all its paddy produced to the national procurement pool, will only correct when the government agencies distribute their buying more fairly, picking up produce from states where it can actually be grown sustainably, namely, Bihar, Bengal and Madhya Pradesh. That these are some of our poorest states which have recently seen a major improvement in infrastructure is an added bonus. This, we believe is the quickest step that can be taken to drive a change in farmer behaviour and practices in Punjab, where 'solutions' like happy seeder machines and the rest are simply not capable of making a large enough impact for the long term.
On waste, besides urban waste management, there is a strong case for the government to offer a three-year window for establishing waste to energy plants that can use stubble effectively. The three-year window will be made available to those who establish plants quickly, followed by a minimum 7 year period of above-market power rates for the power produced. This should be enough to incentivise the farmers to collect and supply the stubble to these plants. Steps like these achieve multiple objectives of waste management, power production, and employment generation at low cost, as compared to the alternatives up in the air right now.
Finally, we have the issue of managing our public and open spaces. Or greening them. Concretisation of these spaces has meant that dust is a massive contributor to pollution today. Green spaces, however small, need to be nurtured and protected. Tree plantation has to be done on a war scale, especially in urban areas. Pavements have to be cleared up for the purpose they were built for, walking, Currently, we seem to have created a whole sector of the economy whose business model is predicated on grabbing pavement space and paying off the law enforcers. Spots, where fully grown adult trees get uprooted during storms, need to be replaced with a fresh tree at the very least. Whole streets in our cities can do with tree plantings, rather than be the dust bowls that they are. Growing and nurturing grass in spaces that are too small or do not allow for trees is vital, and can be achieved with better wastewater management. Or even through public-private partnerships, by allowing it as part of CSR mandates.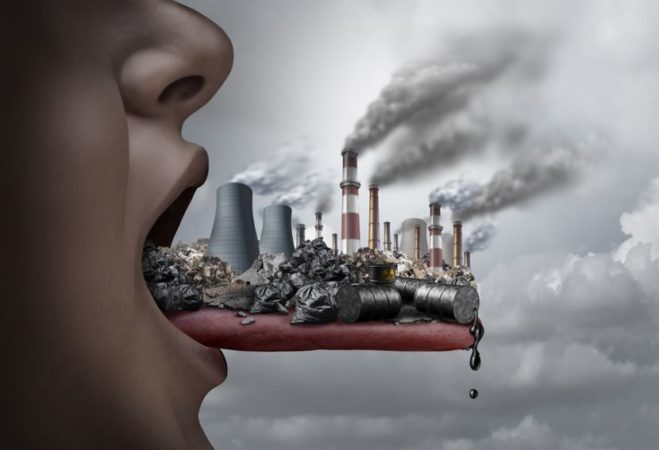 These, besides the political will to not turn every crisis into a money-making opportunity with the largest possible projects, is needed to solve the issue. Will it happen? We fear, we will still see grandstanding  (we will ban burning!), gimmicks (odd even for a month!) or worse, promises till the next elections (vote for us, or else…).
(Visited 189 times, 1 visits today)