The Flip side of Norway's 'Green' Economy
Most people may admire the 180-degree turnaround of Norway, from an oil powered economy to the spearhead of the renewable energy movement. In Norway, the discussion around— "the green shift" — focuses on a completely different set of issues than in most other countries.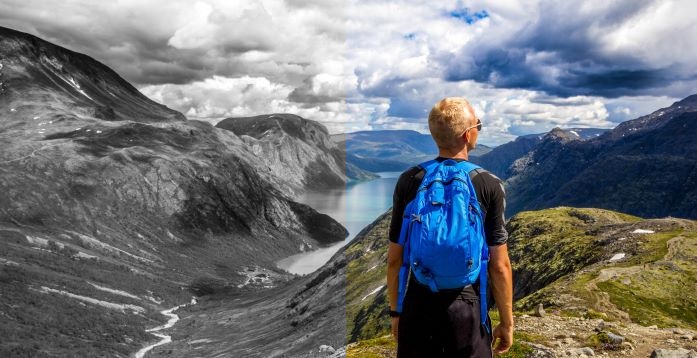 We cannot see just the good side of the story
Norway, a Scandinavian country encompassing mountains, glaciers and deep coastal fjords, has been the torch bearer of the world for its use and dominance of renewable energy in its power mix, but what people do not see is the flip or the slick side of its prosperity.
Norway's energy mix is dominated by renewable energy at 98%, majorly by Hydro power. But a lot of this has been achieved on the back of being a major OIL exporter, which means Norway doesn't quite have as green a footprint as most people would like.
In 2017, 149.3 TWh was produced in Norway. Renewable energy constituted 146.1 TWh, of which 143 TWh was hydropower, 2.1 THw wind power and 0.2 TWh thermal power from biofuels. Fossil thermal production constituted 3.2 TWh. Hence, Norwegian production of electricity is mainly renewable (98% in 2017).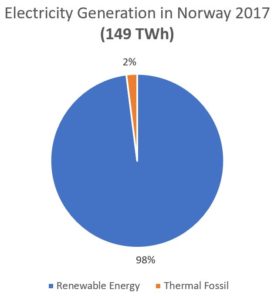 Not only this, Norway is one of the most prosperous and happy democracies of the world. It also has the largest share of electric car use in the world.
So what is it doing about its oil exports, the engine that powers all the goodness? Quite a lot, as it turns out.
For one, it taxes its internal consumption of fuels at the highest rate among oil exports,  making it clear that internal consumption is not exactly welcome. Statoil, the national oil champion has even changed its name to Equinor, to reflect its new commitment and focus on non fossil energy. It's sovereign fund, build mostly from its oil exports, ironically took a call to start divesting from its oil investments, besides putting a stop on any further investments in oil assets. That's whee the good news ends.
Norway is a small player in the global crude market covering about 2 per cent of the global demand. Norway is also the third largest exporter of natural gas in the world and Norway supplies about 25 per cent of the EU gas demand. Nearly all oil and gas produced on the Norwegian shelf is exported, and combined, oil and gas equals about half of the total value of Norwegian exports of goods. This makes oil and gas the most important export commodities in the Norwegian economy.
In 2017, Norway exported about 70 million Sm³ (1.2 million barrels per day) of crude oil directly to other countries in Europe, and 19 million Sm³ (0.3 million barrels per day) was delivered to onshore facilities in Norway.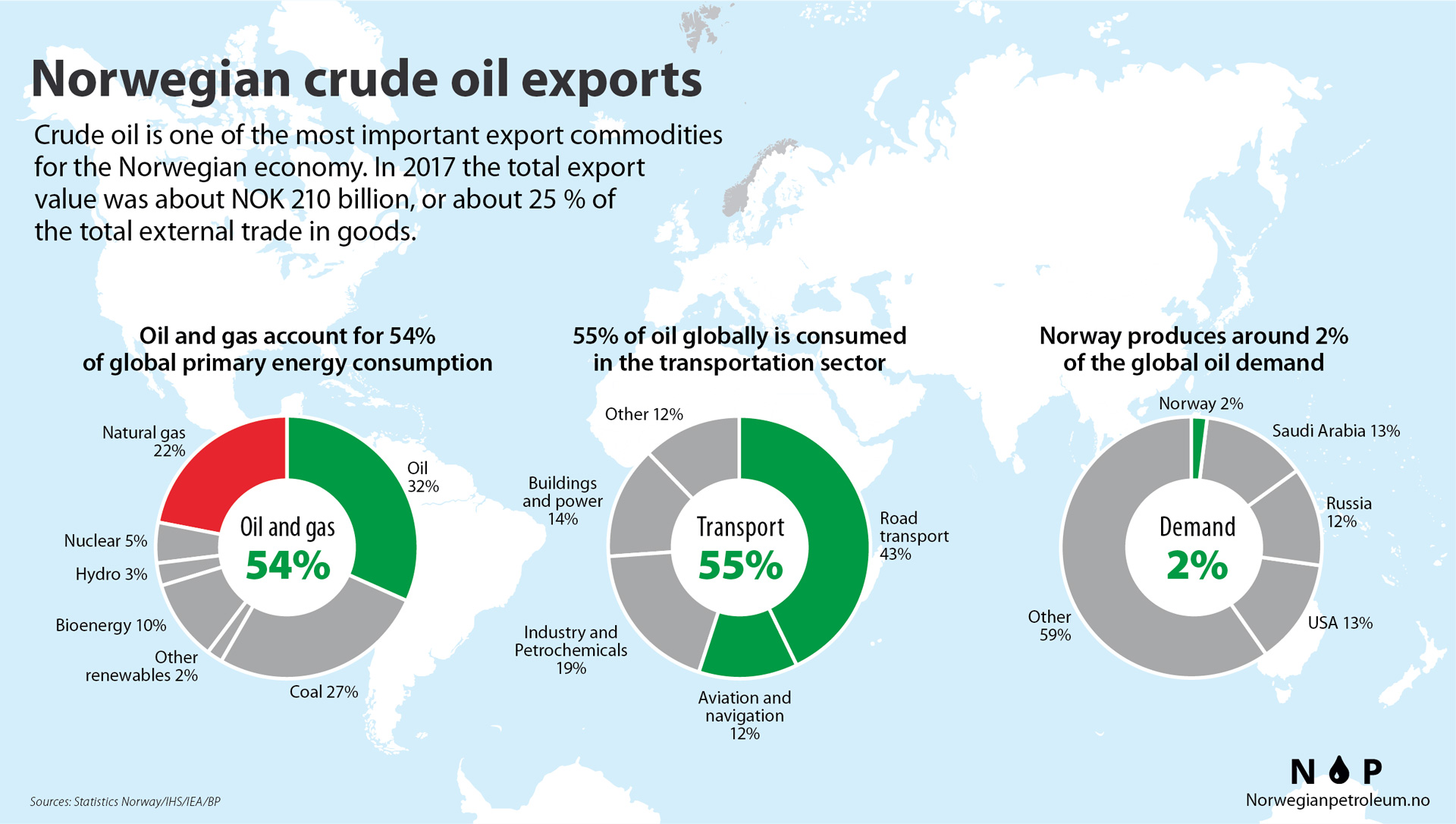 In fact, if you include emissions from its exported fossil fuels as part of Norway's carbon footprint: That finding comes from adding the roughly 500 million tonnes of CO2 equivalents that are emitted from Norway's annual oil and gas exports every year to the roughly 50 million tonnes that are emitted by activities within its borders. That would take it from third place on the Organization for Economic Cooperation and Development's (OECD) list of greenhouse gas emissions per unit of GDP to dead last — by a long way.
These numbers directly influence how we think about who has the moral duty to tackle climate change the most. These moral debates get very real very quickly when countries like Norway have specific emissions targets under European environmental rules as well as the Paris climate agreement. "Norway doesn't accept responsibility for these [exported] emissions," says Robbie Andrew, a senior researcher at the Center for International Climate Research in Oslo.
Crucially, this shows that counting emissions within a country's borders doesn't make sense in a globalized economy where consumption is interlinked. But Norway's situation presents paradox for environmentalists. The country's vast wealth has been built on its fossil fuel exports — its Oil Fund worth over $1 trillion of assets is the largest sovereign wealth fund in the world.
Recent reports say that Norway plans to step up spending on looking for oil and gas in the northern Barents Sea close to its border with Russia, the country's 2019 budget showed on Monday.
The government has proposed to allocate an extra 50 million Norwegian crowns (S$8.37 million) to conduct a so-called 3D survey over a large geographical structure that straddles the border with Russia.
"Knowledge is crucial both for good resource management and for safeguarding national economic interests," Norway's Oil and Energy Minister Kjell-Boerge Freiberg said in a statement.
Norwegian Environmentalists and climate professors, all have warned that Norway should completely phase out oil by 2040 Norway needs to wind down its oil production if the global climate targets are to be achieved, says the professor.
But, the rise in oil prices brought about the recovery of Norway's oil industry, with companies lining up plans to invest in boosting oil production on the Norwegian Continental Shelf (NCS). Oil firms could be investing a combined US$20 billion offshore Norway by 2022, according to Bloomberg calculations.
Despite the fact that Norway continues to invest millions of dollars in Forestry Programmes across the world, from Brazil to Indonesia. The country is still investing billions to find new oil to continue exporting while keeping its own internal emissions low.  It remains to be seen how far Norway, which will feel the impact of climate change brought about by the action of others, will go to support countries that simply cannot do enough due to lack of resources. Will it take a larger perspective, or worry about the neighbourhood first? Wait and watch.
(Visited 1,355 times, 1 visits today)