Despite Higher Adoption of Net Zero Targets, Actual Intent Limited, Says Report
That Net Zero targets set too far ahead have become increasingly irrelevant as the pace of climate change picks up is a fact staring us in the face today. Especially in the corporate sector, targets that envisage most of the heavy lifting after say, 2035 or even 2040 need to be discarded for the wishful thinking they are.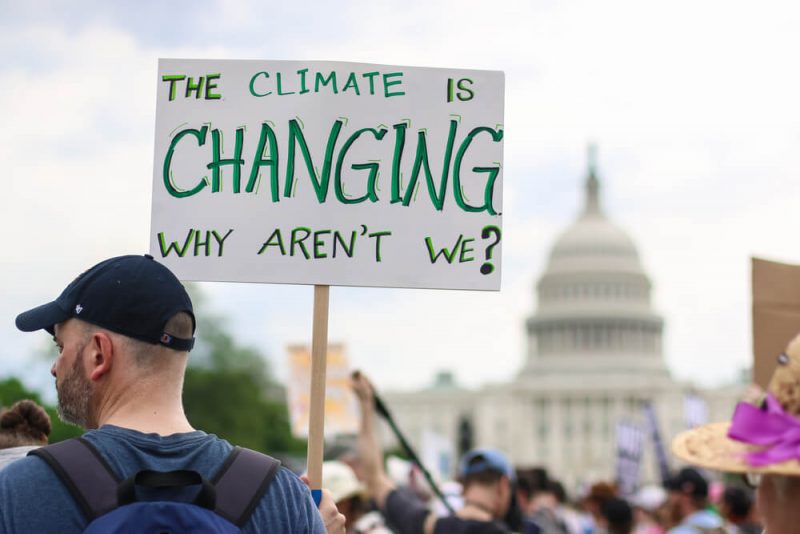 Yes, Why Aren't We?
A new report from New Climate Institute analysing national, regional and corporate approaches to net-zero has found that more than 90% of global GDP is covered by such targets, but that more robust plans and efforts to cut emissions immediately need to be introduced.
The analysis uses the Net Zero Tracker database of over 4,000 entities, consisting of cities, corporates, regions and nations. It finds that across these 4,000 entities, 1,178 now have net-zero targets in place, with "most countries" now having a net-zero target.
The report finds that 91% of global GDP is now captured by national government net-zero targets, up from 68% in December 2020. As such, 80% of the global population is now covered by net-zero targets, up from 52% compared to December 2020.
This is also being reflected in the corporate sphere, with more than one-third (702) of the world's largest publicly traded companies having net-zero targets. This is an increase of almost 300 companies compared to two years ago.
However, despite the mainstreaming of net-zero targets, the analysis finds there are major credibility gaps that need to be addressed by corporates and government actors alike.
In their analysis of the top 25 companies worldwide with a high contribution to emissions, the institute discovered that Net-zero targets aim to reduce the analysed companies' aggregate emissions by only 40% at most, not 100% as suggested by the term "net-zero". All of the 25 companies assessed in the report pledge some form of zero-emission, net-zero or carbon-neutral target. But just 3 of the 25 companies – Maersk, Vodafone and Deutsche Telekom – clearly commit to deep decarbonisation of over 90% of their full value chain emissions by their respective net-zero and zero emission target years. At least 5 of the companies only commit to reduce their emissions by less than 15%, often by excluding upstream or downstream emissions. The 13 companies that provide specific details on what their headline net zero pledges mean, commit to reduce their full value chain emissions from 2019 by only 40% on average. The other 12 companies do not accompany their headline pledges with any specific emission reduction commitment for their that target year. Collectively, the 25 companies specifically commit to reducing only less than 20% of their 2.7 GtCO2e emission footprint, by their respective headline target years.
Frederic Hans, climate policy analyst at NewClimate Institute and the report co-lead said: "The growth of net-zero targets has provided a governance framework of unprecedented scale and scope – carving out an achievable path to global decarbonisation.
"But our analysis clearly shows major flaws in current net-zero target-setting practice across all entities."
On the corporate front, just 35% of companies with net-zero targets "meet the minimum procedural starting line criteria", as defined by the UN's Race to Zero initiative. Companies are failing to publish net-zero plans and deliver immediate emissions reductions, the report notes.
Additionally, around half of the Forbes Global 2,000 does not have a target of any kind. Of the 702 companies that have net-zero targets, only around 50% have embedded the reporting against these targets into annual reports and documents.
The report adds that many firms have only announced targets or their intention to set such targets in the future.
The analysis finds that around 60% of firms that are reporting emissions have not set net-zero across Scope 3 emissions.
Of the companies examined on the Forbes Global 2,000, the analysis found that it was the carbon-intensive sectors that were pushing the most to set net-zero targets. Fossil fuel firms had the second highest percentage of net zero targets (49%) among those industries with more than ten companies in the Forbes 2000 list. Materials firms such as steel and cement, and transport companies were the other two industries with high percentages.
The Stocktake analysis also found that there has been a steady rise in the share of emissions covered by national net-zero targets. These targets, defined as those enshrined in domestic legislation or policy documents, had increased from 10% of national GHG coverage in 2020 to 60% today.
The report updates and expands the data and analysis presented in the ECIU and Oxford's 'Taking Stock' report. That report first analysed global net-zero commitments across countries and companies.
Even as these glaring gaps are revealed, the fundamental issue, of firms making wimpy or absolutely underwhelming net zero targets in most cases in the first place (the same targets where they have been shown to be poorly committed by the report here) remains. It is unfortunate that the global trade and business environment is heading for a situation of government intervention soon, if the accelerating pace of climate change starts hitting closer home in the developed world soon.  That would simply open up the system to further distortions and lobbying, wasting yet more time that should be used to make an impact in the next 3, 5 and 10 years. Any target beyond that frame  needs to be ignored for now  as irrelevant, non serious or possibly an effort to kick the can down the road,
(Visited 69 times, 1 visits today)