Day Zero in the Lives of Indians
We can draw many similarities between Cape Town and Chennai which is currently battling an acute shortage of water while many other cities have started water rationing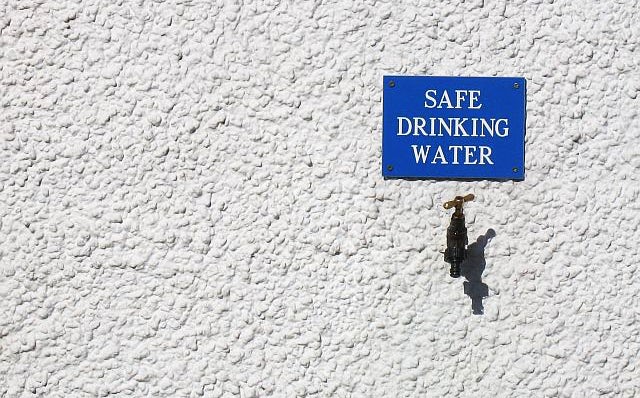 April 12 , 2018 was the 9/11 equivalent for Cape Town, the legislative capital of South Africa. The media was flooded with pictures of many queuing in front of water tankers as the authorities declared Level 7 of water restriction to counter a severe water crisis. Level 7 is when all the municipal taps run dry and people are rationed water distributed by water tankers in the city (around 50 litres per person).
Despite that fateful Day when the water level in nearby dams and reservoirs plunged below 15%, the resilience with which the government, the municipal body, people and private stakeholders worked together round the clock to delay the clock was and remains commendable.
Day Zero in Cape Town, South Africa
The City of Cape Town, following anaemic rains for three years, had to fall back on harsh water restrictions to reduce its daily water usage by more than half to around 500 million liters by mid-2018.
| | |
| --- | --- |
| Restriction Level | Water Usage in Cape Town |
| Level 1 | 10 percent saving at all times from previous usage |
| Level 2 | 20 percent saving & pay more for water |
| Level 3 | Requires that all residents use 105 litres pp/day or less |
| Level 4 | Requires that all residents use 100 litres pp/day or less |
| Level 5 | 87 litres or less per person per day |
| Level 6 | Less than 87 litres |
| Level 7 | Requires that all residents use 70 litres pp/day or less |
Read: Water Crisis: A Year After Cape Town Averted Day Zero
Technical fixes and regulatory controls implemented by the municipality were vital in reducing water consumption, but reaching such levels of conservation would not have been possible without large-scale cooperation by a wide swath of residents, businesses, and other stakeholders. And this did not happen overnight. In January 2018, announcements alone led to a 30-percent drop in residential consumption after a steady but slower decline in earlier stages of the drought, according to the City of Cape Town statistics.
Then another big boost came in February 2018, when the national government throttled allocation of water in the region earmarked for agriculture allowing more water to flow to urban residents. The farmers agreed to this.
Cape Town's government ramped up water tariffs and enforcement of prohibitions on heavy users, stopping the use of municipal water for swimming pools, lawns, and similar non-essential usage. The city's government also implemented a new water-pressure system in January, saving roughly 10 percent of overall municipal water consumption.
As of now, Cape Town and its surrounding areas are enforcing a Level 3 restriction in which the residents can use a total of 650 million litres of water per day despite the water level in its dam reaching a high of 50.2% on July 1, 2019 and increasing to 50.9% on July 2. After overcoming a near Day Zero situation, Capetonians are continuing to conserve water willingly. This marks a collective shift in the habit of an entire town showing that people, if they decide, can avert the worst.
Also Read: World Water Day: UN Report on Water 2019 'Leaving No One Behind'
A Live Day Zero for India
Water and its management, which falls under state policy, has been particularly resistant to national level solutions. Niti Aayog in its now famous 2018 report had issued a dire warning for India, predicting a crisis by 2020. But in reality, many cities have been battling their day zero for years now, mostly due to mismanagement and wastage.
India's water crisis is far from even-handed – the elite in Delhi and most other parts of the country remain unaffected while the poor scramble for supplies every day.
In Delhi, the average water consumption has increased from 240 liters per capita per day (lpcd) in 2007 to 363 litres per person daily in 2017. The Delhi's main government district and the army cantonment areas get about 375 litres of water per person per day. This is highest in the country. On an average, Delhi uses 2.95 billion litres of water every day.
The politicians, civil servants and corporate lobbyists who live in substantial houses and apartments in central Delhi pay very little to get limitless supplies of piped water – for as little as $10-$15 a month (Rs 700-1000).
On the other hand residents of Sangam Vihar on average receive only 40 litres for each resident per day and end up paying Rs 700 ($10) for a 2,000-litres water tanker.
People in villages covering over 70 percent of the National Capital Territory consume less than 5 percent of Delhi's water supply. They get less than 100 million litres per day which is 31 liters per capita per day (lpcd). Well below the worst of Cape Town's day zero provisioning at 70 litres per person.
Compare this to the national average of 40-60 liters per person each day – a bucketful of water for cooking, drinking and bathing.
And then there is the Chennai water crisis which looks scaringly similar to Cape Town's (both are port cities and water scarce regions). The year 2019 is looking like a drought year. IT offices to suburban residential areas have faced a crisis although at varying levels. What is puzzling is the sheer range of experience as some remain unaffected while others have seen lives completely disrupted. This disparity acts as an impediment to meaningful action — for every person protesting with empty pots, there is someone completely untouched. To understand this difference, it's worthwhile to think of the crisis along three dimensions: geographic, economic, and the quantity consumed.
The geography of water bodies and the population density decides the intensity with which the residents are hit with water scarcity. In areas like Teynampet, it takes about 10 minutes to fill a thavalai (a small pot holding about 10 litres) and you pay one rupee per thavalai, which is about 10 paise per litre,  lot cheaper than the 30 paise to 1 rupee per litre paid by many residents in Madurai according to a survey by the Sundaram Climate Institute.
Some central neighbourhoods of Chennai have gone bone dry with water nearly the only thing on people's minds, drying their already parched throats and frequently emptying their wallets. Water, or the lack of, hurts when you have to pay Rs. 100 for about 150 litres.
Housing colonies which are closer to water bodies and borewells have it a bit easy. Neighbourhoods with low(er) population density and plenty of green cover to allow water to percolate under ground — are weathering the drought slightly better.
Chennai's lakes might be running dry but they continue to replenish groundwater levels in their surrounding area. That helps explain why many living around a lake manage to buy water for some part of their needs. But even dry lakes have their limits, it seems. Groundwater is almost like a medical report of a waterbody — its quantity below reflects its health above. But as neighbourhoods swallow lakes, water resilience disappears.
In all this, it is the poor who bear the brunt. Dependent on capricious tankers and increasingly irregular municipal water, their lives mostly revolves around collecting and hunting for water. A throwback to medieval times but such is the scene now.
Neighbourhoods in Chennai which had exhausted their groundwater reserves and had no municipal supply were the worst hit, reflecting a far worse situation than during the worst of  Day Zero in Cape Town which only had rationed municipal supply.
Another dimension is quantity. Water-dependent activities and industries like construction, hotels, service industries, auto manufacturers and commercial and educational buildings use a large quantity of water. Some are beginning to shut totally or have announced a partial cut in operations. Corporates — especially those in Day Zero neighbourhoods — are cutting down on water use by shifting to disposable cutlery or asking employees to work from home. Hotels and builders are being hit hard as they need water for their daily operations. Business models built over decades on low-cost, plentiful groundwater or rainfall, are now threatened.
Water rationing has been placed in Jaipur, Lucknow, Nagpur, Shimla, Bengaluru, Mengaluru, Pune, Bhatinda, Nagpur and some parts of Delhi but Chennai is facing a Day Zero like situation after the drinking water supply in the city came down to less than 60 liters per day per person in January 2019 (a mere 10 liters shy of Level 7 restrictions in Cape Town).
Takeaways
If we plan to avert this national crisis which is now clearly visible and felt, Cape Town's handling of its crisis is an eye-opener. Starting 2017, the municipality had begun ramping up its drought-awareness campaigns, publishing weekly updates on regional dam levels and water consumption, and using electronic boards on freeways to notify drivers of how many days of water supply Cape Town had left. Then in January 2018, and with Day  Zero looming, the city got more aggressive. In addition to announcing its Day Zero countdown, the city launched a city-wide water map to show water consumption on a household level, allowing people to compare their consumption to their neighbours and the rest of the city.
Similar awareness campaign needs to be designed for Indian cities and an interactive map showing how much water any institution, organization or household is using can help. The transparency will help identify the culprits and plug leakages, draw water usage trends and help planners better understand the hydrological cycles while involving the public.
Governmental and civic organizations like to emulate Cape Town with water-saving techniques and help people trade tips on social media. This was seen as an unusual move in Cape Town with techniques used in the poor, water-strapped township areas gained traction in wealthier areas.
Another method to mitigate the crisis is the revival and rejuvenation of water bodies in cities. Urban Indian cities are facing a water crisis due to loss of watershed, increasing pollution, deteriorating water balance, encroachment, illegal constructions and a dire need for groundwater recharge. Although there are sufficient policies and acts for the protection and restoration of water bodies, they remain insufficient and ineffective in the face of such complexities.
In this scenario, community-based conservation efforts including cleaning up of neighborhood ponds, community lakes and rivers can help. The clean-up drive at Karimadom pond in Kerala post floods last year is a shining example. Another success story is of the Erappu falls in Kerala's Kollam district which was revived by over 300 women in June. There are lessons too in the botched restoration of Paruthipattu Lake of Chennai.
Read: Finally, Does India Have The Crisis We Needed For Water?
The Indian government is reportedly planning to ask companies to conduct a water audit of their operations in order to assess their consumption and then evolve a policy framework for industry-wide benchmarks for business consumption. Though belated, this is a good step given the acute water shortage that India is faced with. Such a policy must mandate disclosures on the volume of water used annually by companies. This can be expanded for housing societies, colonies and townships for clearer mapping of water usage. Water pricing, barely done for even 5% of total delivered water, needs to be taken up earnestly.
If India hopes to become a more drought resilient economy in the near future and aims to supply piped water to every household by 2024 (as announced by Prime Minister Narendra Modi), it must also strive to rationalize water use in agriculture which consumes four-fifths of the country's water resources. Agriculture has largely remained untouched; laws to conserve water in agriculture are non-existent as farmer are a hallowed vote bank.
Water crisis is for real and here. Day Zero is no longer a concept limited to Cape Town. As we in India stand on the brink of a near Day Zero like situation, a massive effort will have to be undertaken by governments and people to ensure that water is conserved for tomorrow, and the future.
(Visited 207 times, 1 visits today)