Mexico to Dominate Wind Power Growth in Central America & Caribbean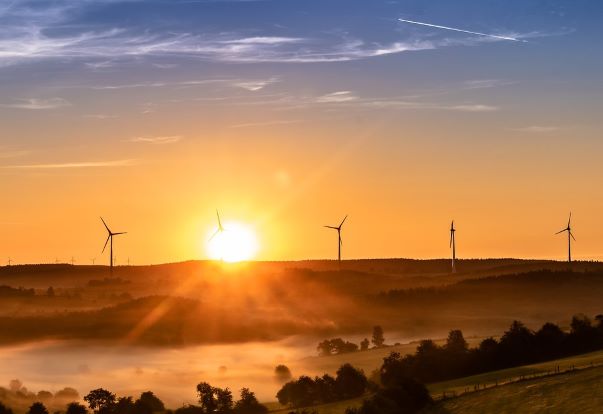 Sunrise or Sunset?
A new report has revealed that more than 9.5 gigawatts (GW) of new wind power capacity will be commissioned in Central America and the Caribbean through 2028, driven by central planning authorities in smaller markets and the attractive value proposition of the technology in Mexico.
The latest Mexico, Central America and Caribbean Wind Power Outlook report by Wood Mackenzie found that Mexico will lead the region in new capacity, accounting for more than 75% of the anticipated growth. The country is expected to commission nearly 1.7 GW in 2019, and up to 7.2 GW of new wind capacity by 2028.
The report noted that following the controversial cancellation of highly competitive long-term power auctions, wind power development in the country will be supported primarily through 2028 by commercial and industrial (C&I) power purchase agreements (PPAs), signed at favourable discounts to state utility CFE tariffs.
Brian Gaylord, Principal Analyst, Latin America & Southern Europe, said, "We still see strong demand for new wind power capacity additions in Mexico over the coming decade. The country possesses a strong wind power resource which will support the development of new projects with competitive electricity pricing. A robust project pipeline that possesses either C&I offtake agreements or long-term PPAs from auctions hosted between 2016 and 2017 will drive a record year for annual new wind power installations in 2019, which will reach nearly 1.7 GW."
"Much of this project pipeline that supports the forecast through 2021 has already broken ground or possesses PPAs and wind turbine orders. In the long-term, C&I PPA activity will continue to support new wind power capacity investment," he said.
The rest of Central America expects to see moderate growth, adding at most 1.5 GW in wind capacity over the outlook period. This growth will be largely driven by activity in Panama, which has a strong regulatory framework and permits awarded by the Autoridad de los Servicios Publicos (ASEP).
For the Caribbean nations, the forecast is for nearly 1 GW of wind capacity through 2028. Local Caribbean grid operators and energy commissions have identified wind development as an economic and grid resilience opportunity; yet, logistical and regulatory hurdles continue to temper wide-scale wind energy expansion.
The report goes on to highlight that the cumulative operational wind power capacity in the study region will reach nearly 19 GW by 2028, which corresponds to a 150% increase compared to 2018, the new research showed.
Solar and hydropower development remain the greatest low-carbon electricity generation competitors to wind power across the region, with further development expected over the outlook period. Liquefied natural gas also poses a major threat to the development of utility-scale wind projects, as the technology offers fewer geographical resource constraints, compared to wind and solar developments.
(Visited 119 times, 1 visits today)