BMC Approves Cutting of Over 2000 Trees in Aarey Forest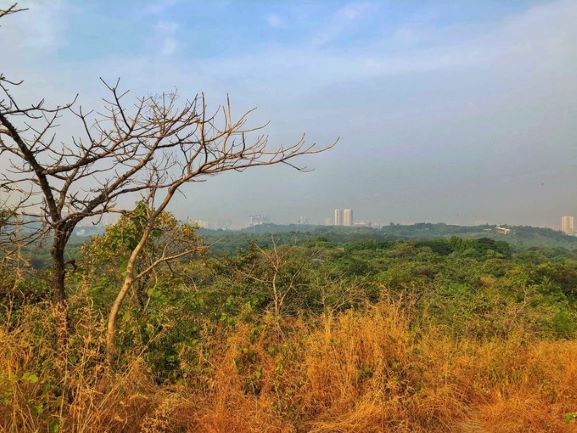 The Brihanmumbai Municipal Corporation Tree Authority has approved the plan to fell or translocate 2,702 trees in Mumbai's Aarey forest.
The Brihanmumbai Municipal Corporation Tree Authority has given a go ahead to a proposal for cutting or transplanting as many as 2702 trees which forms the green belt for the Aarey colony. The BMC has said that 2,238 trees will be cut and 464 will be transplanted.
The proposal for axing or transplanting of the trees to pave way for a metro car shed in the area, has been a bone of contention between the ruling Bharatiya Janata Party, which supports the cutting of trees, and Shiv Sena who has opposed the felling.
The Aarey forest is often referred to as the last green lung of the Mumbai metropolis and has been under government scrutiny after it cleared almost 100 acres (40 hectares) of the 1,300-hectare forest in June this year for a zoo and night safari.
Many locals and environmentalist have been protesting to protect the 104 square km of protected forest area which makes Mumbai one of the few cities in the world to have a forest within its boundaries. Although authorities have so far maintained that they need only 30 hectares out of 1300 hectares for the metro shed, many fear that they will not stop there.
Very sad day for Aarey forest tribals, wildlife and Mumbaikars. Shocked that .@mybmc ignored 1,00,000+ objections from citizens and decided to axe 2700 trees in #Aarey. How can construction of metro car shed take priority over saving the green lungs of the city.#SaveAareyForest pic.twitter.com/Ms3UBCMUYK

— Vidya Chavan (@Vidyaspeaks) August 29, 2019
As a countermeasure for cutting 2,238 trees, Mumbai Metro Rail Corporation (MMRCL) proposes to compensate by planting thrice as many saplings elsewhere and transplanting 464 at Aarey.
The Bombay high court in 2018 had stayed the BMC proposal, which was lifted in June. Five independent experts who had earlier visited the site, opposed the decision to cut trees citing that 30% of the trees planted by MMRC four years ago had perished. This, however, was reversed on Thursday when BMC's Tree authority cleared the proposal.
The decision has not gone down well with the locals and environmentalist who have been opposing the proposal for the past two years. Climate groups allege that the five independent experts and contractors met and decided to support BJP's take and clear the proposal without informing the groups, based on a majority vote. As a reaction, climate groups and locals are now planning to protest in Mumbai at different locations.
(Visited 481 times, 1 visits today)