At Poland COP24 meet, the pressure will be on China, India to back promises with action
The recently released report by the IPCC has raised the stakes, if you are a believer, on the need to do far more on the climate change front. With the US increasingly shirking its role as the leader, will the onus fall on India and China to lead?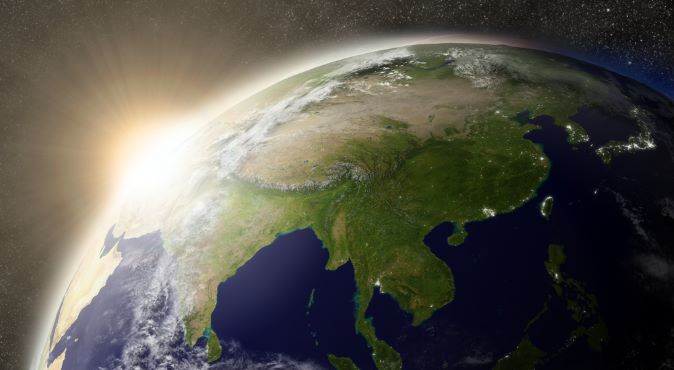 Asian Players to save the day?
As the US continues to send mixed signals in terms of its commitment to climate change targets, the focus is increasingly shifting to the countries that do believe that climate change is a real disaster unfolding as we speak.  That means most of Europe, and China and India.
For India, climate change is hitting closer to hoe that it ever imagined, possibly. Shailesh Nayak, the former Union Earth Sciences Secretary says, "Cyclones in the Arabian Sea are likely to increase in the near future. Looking at the pattern of the cyclones that have begun appearing in the Arabian Sea since a couple of years, we can see that it is bound to increase in coming years."
As per a calculation by the United Nations, 40 per cent of the world's population lives within 100 kilometres from a coast. Asia has the highest coastal population and China, India, Bangladesh, Indonesia and Vietnam will be the most exposed.
Hitting the target would entail transforming economies at a breakneck speed. To achieve 1.5°C, the world would need to eliminate all 42bn tonnes of carbon-dioxide in annual emissions, by 2050. Renewables, including hydropower, would have at least to increase their share three-folds of electricity generation from today's 25%.
Some European Union environment ministers want to adopt 1.5°C as a guide to policy before a UN summit in Poland in December. On the other hand, the US and some other countries, hostage to their fossil fuel backed industries, are dragging their feet on ambitious targets which could hurt these sectors for at least a generation more.  A time period that definitely seems too long by any stretch.
According to the UNFCCC, till date 181 Parties have ratified of 197 Parties to the Convention, which leaves 16 nations. International agreements can be signed, but they only become binding through ratification. That can take an act of parliament or some other formal acceptance.
Way Forward
So the the burden of the latest IPCC report has shifted the onus to the Asian countries like China and India, both of which have emerged in the past decade a s major consumers and emitters.  With their large populations and much lower per capita energy consumption however, India particularly retains the moral authority to negotiate harder for more time. However, the issue is, will asking for more time serve any purpose eventually? Or is it in India's own interest to speed up, and expect everyone else to follow its example?
China
China is the world's largest energy consumer, and its energy use is inefficient. But it is working hard to change that. Currently, coal accounts for over 50 percent of China's total energy consumption, and this, coupled with an aging manufacturing infrastructure, a growing fleet of cars on the roads, and inefficiently insulated buildings.
Since 1965, no country has put more carbon dioxide into the atmosphere than the United States. The 264 billion metric tons of carbon dioxide the U.S. has emitted to the atmosphere represented 22.5% of global emissions during that time, and was well ahead of the cumulative 216 billion metric tons from the European Union (EU). In second place among countries was the 188 billion metric tons emitted by China.
The COP 24 Katowice 2018
The Poland COP24 summit is where China and India, both can do the heavy lifting, with more steps than they have taken to reduce emissions and shift its energy mix toward renewables.
According to a report by the IEA released last week, "China leads global growth in renewable energy as a result of policies to decarbonize all sectors and reduce harmful local air pollution, and becomes the largest consumer of renewable energy, surpassing the European Union, by 2023." China's renewable energy plans are now targeting at least 35 percent of electricity generation from renewables sources by 2030, instead of 20%, with solar leading the charge.
India, which added 25 GW in solar installation,  though far behind China's 53GW addition, needs more clarity in drawing its road map. Deep Decarbonisation of Indian economic sectors will need work. At this point, a more advanced grid and technologies to store electricity has become very important. However, storage technologie
s are not economically viable today. Improved Frameworks for electricity, Smart Grids, Energy Efficient policies, Co-beneficial setups between Government agencies, Discoms, developers and consumers need more focus. With coal abundantly available in the country, it is very difficult to wean itself off coal fired energy, considering the high cost its economy pays for oil imports already.
But the problem will not solve itself with these actions alone. The United Nations and others have stressed, even those reductions wouldn't be enough to prevent dangerous levels of global warming. We will need all the stakeholders, from the largest to the smallest to understand the global problem and change their thought process of doing business as usual.
Thus, it will be upto China and India to show the way, and also demand support for making critical changes in the way their whole infrastructure for overall energy demand, not just electricity is designed and consumes today. Be it power, transportation, or even the inputs used in agriculture, especially water, the world also needs to step up and support initiatives in these countries with funding, technology and  open markets, to make it doable. How India negotiates at Poland therefore, will be very interesting to watch. Because in those words and actions, we will get a much better pointer to just how bad we will allow things to get on earth, before change is no longer a matter of negotiation.
(Visited 465 times, 1 visits today)