BMC Building in Worli to Be Powered by Solar Energy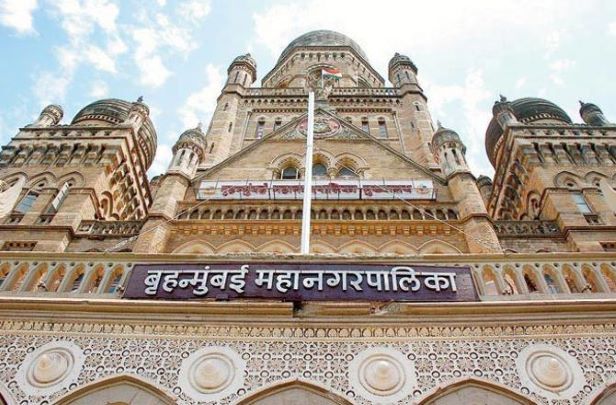 The four-storied building of Brihanmumbai Municipal Corporation in Worli will soon have solar panels to boost its power.
The civic body of Mumbai will install solar panels on its engineers building in Worli, making it the first office of Brihanmumbai Municipal Corporation to run on solar power. The solar panels will, however, fulfil a part of its daily electricity needs and will bring down the monthly electricity bill by around 30%. According to BMC, the body pays about Rs 2 crores every month to the Mumbai discom BEST.
The civic body plans to spend about Rs 2.2 crore on the project installation which will include the O&M charges for the standard 5 year period. The officials at BMC also added due to monsoon rains during July and August, solar power generation may be hit.
The project will be installed in an area of 4,500 square metres. According to BMC, the solar panels will generate 360 kWp of power and this will be used to run elevators and lights of the Worli building. The officials also added that this solar setup atop the engineers' hub building will have a separate metering system. The Worli hub has a total demand of 750 kWp of electricity to power the elevators, centralised air-conditioning unit, lighting, fire system including the alarms and sprinklers.
The solar rooftop calculator of the Ministry of New and Renewable Energy says that BMC will be able to mitigate 11,070 tonnes of carbon dioxide emissions by solar panels. This is equivalent to 17,712 trees absorbing carbon dioxide.
BMC Makes Mandatory for Big Societies to Install STPs
In other news, the BMC has decided to cut down the water supply to housing societies or commercial establishments if they have a provision of common sewage treatment plant (STP). The action was taken after the civic body faced acute water shortage during the month of June and July prior to the monsoons.
According to BMC, a circular has already been issued to all civic wards to check such establishments and start the process to cut down water supply by half.
While issuing occupation certificate to big establishments of a minimum built-up area of 20,000 sq metre, the BMC had made mandatory of STP to meet excess water need of the premises. According to a civic official, such establishments are required to use half of the water need from treated water from its own common STP.
Due to deficit rainfall in 2018, the civic body started water rationing with 10 percent water cut from November 2018 across the city which was later increased up to 50 percent in some areas.
(Visited 166 times, 1 visits today)