NetApp, Ammada Trust to install clean water systems in Bengaluru schools
The partnership will support the noble cause of providing clean water solutions for 15 government schools in Bengaluru.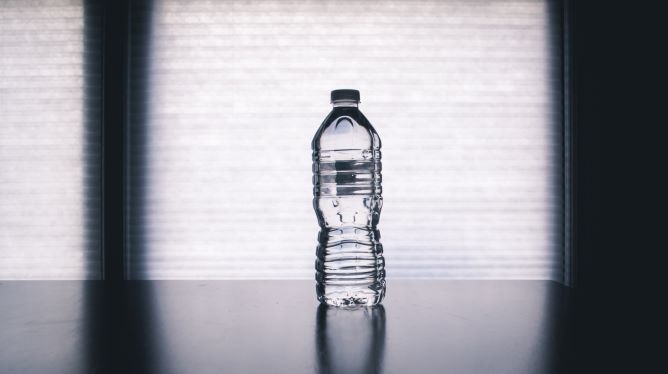 Each 1L bottled water needs 250ml of Oil
NetApp has recently forged a collaboration with Ammada Trust, a non-governmental organization dedicated to addressing the dire circumstances of those residing in extreme destitution, impoverished conditions, hunger, and lack. At first, this collaboration is geared towards delivering clean water solutions to 15 government schools located in Bengaluru. NetApp is as a global software company with a strong focus on data, cloud technology and innovation.
This collaboration between NetApp and Ammada Trust will establish sustainable water solutions in economically disadvantaged schools, where the dire need for clean water is most acute. Expressing his thoughts on the partnership, Puneet Gupta, Vice President & Managing Director of NetApp India, said, "Access to clean drinking water is one of the most basic requirements for human beings but still not available to many. It is said that the lack of clean water is one of the challenges that will become more pronounced with time and needs to be dealt with on an urgent basis. Through the partnership with Ammada, we are looking to positively impact the health of not only students and staff but also their families."
The NetApp officials said that going beyond the installation, NetApp have also implemented a continued engagement plan to ensure proper functioning and timely maintenance of the water purifiers.
Beyond mere installation, NetApp has developed a comprehensive engagement plan to ensure the effective operation and timely upkeep of the water purification systems. This plan includes regular visits to schools and hostels, conducting meticulous system inspections, providing training in meticulous record-keeping, offering recommendations for both preventive and corrective measures, and overseeing the repair and maintenance works.
NetApp's commitment to community welfare is evident from its previous initiative, wherein it extended assistance to 10 tribal girls' schools in the Vidisha district of Madhya Pradesh, directly impacting the lives of 800 girl students. Through their contributions in Vidisha and now in Bengaluru, it is projected that the initiative to provide safe drinking water will directly benefit a substantial population exceeding 6000 individuals, comprising students and faculty. Additionally, it is anticipated that this initiative will pave the way for improved prospects for an additional 15,000 family members of the students.
(Visited 21 times, 1 visits today)