Bioeconomy Stays In Focus For Praj With Move Into Renewable Chemicals and Materials
Praj Industries, the over Rs 1100 crore firm in the Bio-Mobility (bio fuels) business, has announced its foray into what it terms Bio-Prism, or Renewable chemicals and materials (RCM), further embedding the firm in the Bioeconomy business.
For Pune Based Praj Industries Limited, the expansion from bio fuels to renewable chemicals and materials would appear to be a natural progression in a segment it understands well, and has built a strong global reputation so far. Presently, Praj's diverse portfolio comprises Bio-energy plants, Zero liquid discharge plants, Critical process  equipment & skids for oil & gas industries, Breweries and High purity water systems.
The firm, with its strong engineering and project management expertise, has been one of the few plays in the clean tech sector in India so far, especially as the mobility sector moves to blend ethanol with petrol as per a government  mandate.
"Praj pole-vaults into a league of select companies worldwide that are configuring the RCM landscape, with the launch of the
Bio-Prism portfolio. Together with Bio-mobility, Bio-Prism becomes another mainstay of Praj's contribution to the global Bio economy. Over past 3 decades we have developed deep insights and expertise at our R&D facility, Praj Matrix, in processing diverse range of bio-based feedstocks. Our stride in RCM is the result of exclusive work in molecular biology, microbiology, fermentation and chemical synthesis." Depicting RCM project as "Nature Reimagined – The Promise of Sustainability", he further added that Praj is open to exploring newer business models with strategic partners.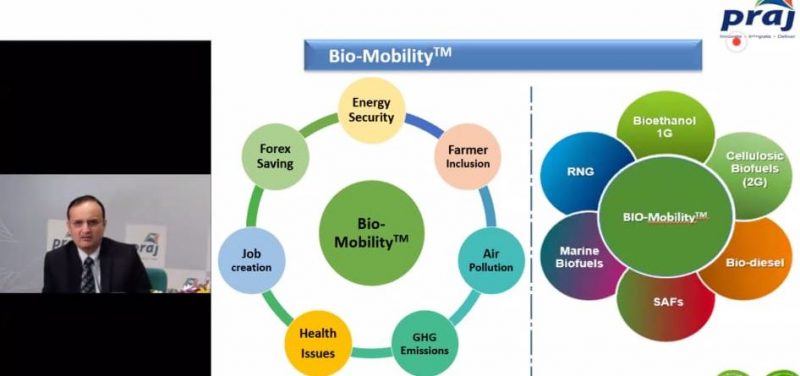 In a  chemical industry worldwide estimated at US $ 25 trillion annually, renewable chemicals have a potential to replace a majority of chemicals that are currently sourced using fossil resources, according to the firm. Today, most of the chemicals and materials come from fossil resources.  Giving the example of how singe use plastic use has gone up due to Covid-19 on PPE kits, or even food grade utensils,  Dr. Chaudhari highlighted how biochemicals will help replace these plastics with more bio degradable and sustainable replacements.
RCM market  is estimated at $65 billion today. Over a decade, this should be $200 billion dollars. The Asian market itself is close to $25 billion dollars, he added. Over 90 percent of the chemicals made from fossil resources can be made from renewable resources, says the firm.  Bio-plastics would be a key part of the firms portfolio going forward.
In India, the firm sees a big potential for Bio Plastics , with a market size estimated at $1.5 billion dollars by 2025.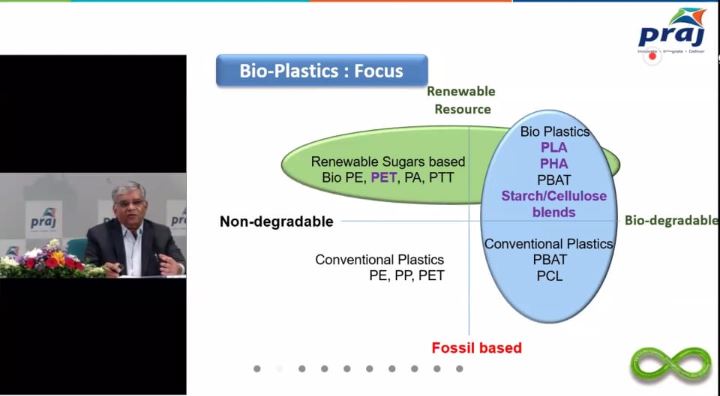 (Visited 137 times, 2 visits today)