Top Food Retailers Monitoring Deforestation Risks in Supply Chains in Real Time
Major food retailers now have a facility to remotely monitor and stop the destruction of swathes of rainforest in countries from where their raw materials are sourced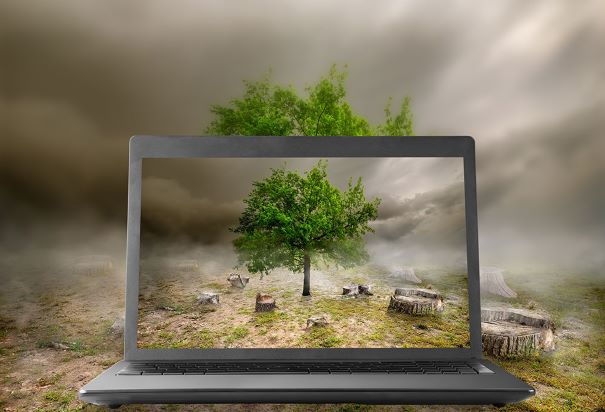 Now anyone can look at any time
More than 80 commodities companies and organization including major food retailers and producers are now monitoring deforestation risks throughout their supply chains in real-time using satellite images accessed via a new website.
The online portal called GFW Pro platform, is led by the Global Forest Watch team at the Washington-based World Resources Institute (WRI). The portal enables commodity producers and buyers, investors and green groups to act faster to protect forests.
The tool can detect whether an area of trees as small as 30 meters (the size of a soccer penalty box) was lost anywhere in the world. "You can also see how many fires burned on a farm or concession and how far it was from protected areas on any given day. This is all made possible with supercomputers that automatically analyze petabytes of satellite imagery in near real-time," said Luiz Amaral, Global Manager of WRI's Global Forest Watch Commodities.
Top retailers like Cargill, Golden Agri-Resources, Louis Dreyfus Company, Mondelez, Olam, Procter & Gamble and Unilever are already using this portal to closely watch their supply chains of their commodities. Various commodities can be tracked via this portal including cocoa, sugar, rubber, timber, palm oil, soybeans and beef, WRI said.
This new platform can "track deforestation and fire alerts" he adds, "All a user needs is the geographic location of where an investment is located, such as the address of a silo or the shapefile of a farm".
Deforestation has been one of the key drivers of global warming, accounting for about 15 percent of emissions of heat-trapping gases, similar to the transport sector.
About 12 million hectares (29.65 million acres) of forest were lost in 2018, according to WRI, with almost 40% caused by land-clearing to produce commodities in countries like Brazil and Democratic Republic of Congo.
Using more than 30 data-sets including satellite images from U.S. space agency NASA and the European Space Agency, GFW Pro tracks and analyses plantations, farms, national parks and mills to pinpoint deforestation risks like fires and illegal logging.
But despite many big companies making pledges of "no deforestation" by 2020, at least 50 million hectares of forest – an area twice the size of Britain – was destroyed to produce commodities over the last decade, said a separate report from Greenpeace International on Tuesday.
Forests in the world are a critical piece of the climate puzzle, and protecting them is essential if we are to avert the very worst impacts of climate change. By halting deforestation and investing in reforestation and wetland conservation we could achieve up to a third of the global greenhouse gas reductions needed by 2030 to stay on track with the goals of the Paris Agreement.
(Visited 189 times, 1 visits today)