Chennai to Get 3 Bio-CNG Plants Soon
The Chennai municipality has plans to set up at least three bio CNG plants in and around the city under the PPP model.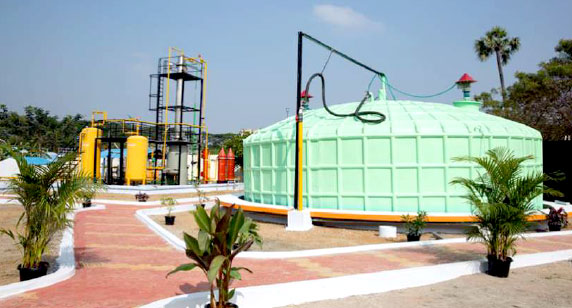 Gruner Renewable Energy & Sanmish Energies in Joint Venture for BIO CNG Pump Infrastructure
The Greater Chennai Corporation plans to set up three Bio-CNG plants to bottle compressed natural gas produced from the bio waste. According to Corporation commissioner G Prakash's office, call for tenders will take place next week, the Times of India reported.
The 50 tpd (tons per day) plants will be set up in a private-public partnership where the private company will be in charge of manufacturing and maintenance of the facility.
Bio-CNG plants will be set up at Pallikaranai, Sholinganallur and the abandoned asphalt complex in Anna Nagar at Rs 9.3 crore.
The state municipality wants to avoid 300 tonnes of organic and wet waste entering its landfills. The plan has been updated from the previous announcement in which state's rural and municipal administration minister SP Velumani had said that there will be one such plant in the city. The civic body now has decided to install three.
Similar plants were set up in Mahindra World City and Tirupati. These will be upgraded to handle up to 100 Tonnes of bio waste in the future.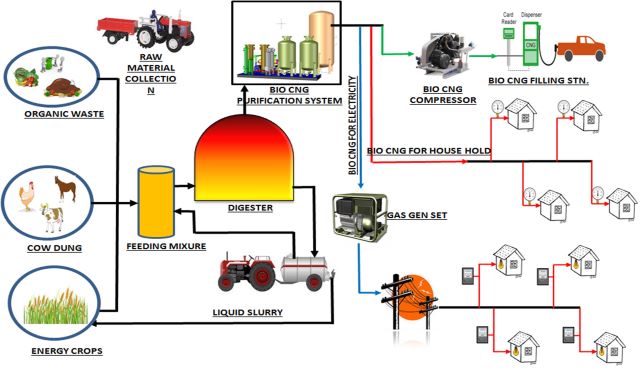 The Tamil Nadu state wants to replace CNG used as automotive fuel in buses, tractors and cooking fuel by Bio-CNG while also reducing the trash generated in the city as it expands. A report by Citizen Consumer and Civic Action Group (CAG) says that there are 17 operational bio CNG plants in 9 States with Maharashtra having the largest number. The combined capacity of all these plants is estimated to be over 46000 kgs per day.
According to official data, out of the 5,500 tonnes generated every day, 55% is wet waste. About 450 tonnes to 500 tonnes wet waste is processed through composting and 250 tonnes of dry waste is sold every day. The city corporation is also planning to convert up to15%of wet waste generated by bulk waste generators into compost.
After sorting, for the dry waste the corporation plans to set up incinerators at Madhavaram, Thiruvotriyur and Manali.
However, the CAG, in its evaluation said that centralized waste management plants have not demonstrated the 'claimed utility' even once in India. Taking Bangalore and Pune as cases in point, both these plants ran into a loss and had to shut down. Besides, after spending large amounts of resources, both spots only went on to become a 'sore spot' for residents staying near these plants, the report said.
As an alternative to this proposal, the Citizen Consumer and Civic Action Group suggests a decentralized biogas plant which may help in reducing waste transportation cost and offers the possibility of direct biogas supply to private customers, at a comparatively lower cost. These decentralized units like bio-methanization plants close to Amma canteens, anganwadis and on roofs of restaurants near kitchens can further reduce carbon emissions.
(Visited 1,513 times, 1 visits today)