CRISIL Warns About Government Plan to Add 78K Fuel Pumps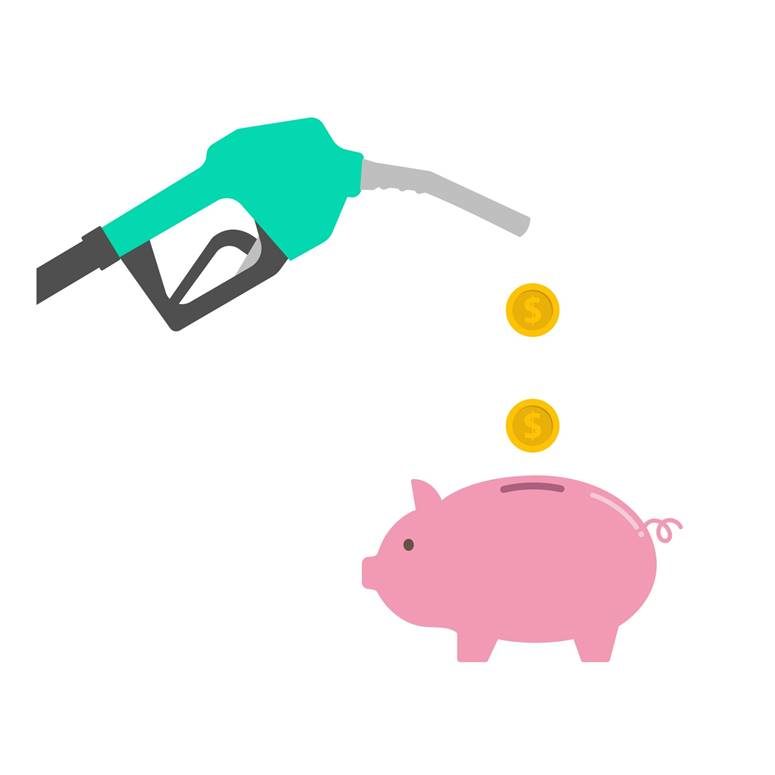 Ratings and advisory Firm CRISIL has released a report yesterday warning about the risks in the fresh wave of fuel pumps the government is planning. The warning comes at a time when the government's own lead advisory, Niti Aayog, is pushing for a faster shift to EV's.
In a report titled 'Outlet Overkill', CRISIL has made a strong case against the new move to open thousands of new fuel pumps. In yet another case of saying one thing, and doing something quite to the contrary, the government's push to open up 78,000 more fuel pumps across the country has been termed a highly risky move, likely to lead to unviable sales at a many of these pumps. The move needs consideration also when the government and its arms have started talking up electric vehicles adoption again, starting with all two-wheelers by as early as 2024.   One can only assume that the 78,000 pumps are being seen as a quick fix for the jobs situation, with their ability to generate close to 3 million plus jobs if things go to plan, according to an industry expert.
The tools for this massive exercise, the three public sector oil marketing firms – Indian Oil Corp(IOC), Bharat Petroleum Corp Ltd (BPCL) and Hindustan Petroleum Corp Ltd (HPCL) – had advertised last year to open 78,493 more petrol pumps in the country. This will more than double the existing network of 64,624 fuel retail outlets .
In fact, if one believes the claims of the petrol pump dealers associations, pump throughput (the amount of petrol and diesel being sold in a single pump) has declined in many pumps and will lead to closures among the existing lot. Most of them are staunchly against newer pumps, especially in urban areas.
While it is no one's case that more pumps are not needed for now in specific areas, especially backward and hilly districts, the carpet bombing of new pumps does seem like a poor idea.  As of now, it seems that of the 78,493 petrol pumps planned, about 68 percent belong to the regular category (highway and urban areas), and the remaining 32 percent is in rural areas.
Especially when seen in the context of other private sector oil firm's plans. The joint venture between Reliance Industries Ltd and BP Plc, and the Rosneft owned Nayara Energy Ltd have planned almost 2,000 pumps each in the next three years. Royal Dutch Shell Plc, another global major, has also announced plans for 150-200 petrol pumps in the same period.
"The analysis shows that the economics do not support the addition of 78,000+ petrol pumps. CRISIL Research is of the opinion that there is only room for less than half, ie about 30,000 fuel pumps, if the pumps are to maintain current throughput levels," the report said.
"If only 30 percent of the proposed petrol pumps are commissioned, ie about 30,000 fuel pumps, it would be able to meet break-even throughput over the next 12 years; pump throughput is expected to remain at current levels of 160+ kilolitres per month (KLPM), which will keep the dealer's returns stable at 12-15 percent," it said. These numbers apply for dealer-owned dealer operated (DODO) model, the model favored by the PSU firms now, after a bid to own pumps (Company Owned, Company Operated) for some time.
Throughput will decline to 140 KLPM, if 50 percent of these targeted pumps are opened, still above break-even levels, but barely, according to the report.
The report points out that mature markets such as the US have about 1,50,000 petrol pumps today, a sharp decline from the 2,02,800 pumps in 1994.
Even with the lower numbers, despite a higher throughput of 300 KLPM as compared to India, these pumps are viable only when paired with convenience stores or other revenue streams. In India too, that's a route private players have been able to take much more aggressively.
"The average throughput for public sector oil marketing companies (OMCs) is about 170 KLPM and while for private players, it is about 300 KLPM for RIL and Shell; however for NEL (Nayara Energy Limited), it is lower than PSU OMCs throughput," the report says. Private players have primarily set up pumps on highways, which explains the difference.
Forget Electric Vehicles, the ongoing substitution of petrol/diesel with compressed natural gas (CNG) is expected to increase in the coming years with the government aggressively pushing to develop gas infrastructure.
The report says that the impact from electric vehicles will be visible post fiscal 2023, which is expected to see growth because of better cost of ownership vis-a-vis diesel/petrol vehicles, infrastructure availability, and government push in the form of incentives and subsidies.
All in all, a perfect recipe for a financial trap, if you are trying to see to move into the pump business on the assumption of the easy 12-15 percent returns it has made its reputation on. Unless of course, Indian innovation can find a way to monetize the facilities and the pump area in a more effective way, especially in rural areas, where sales are expected to be even lower. Of course, any tactics that drive higher sales for one pump owner will necessarily affect someone other owner, with fuel consumption slated to grow at 3.8% only till 2030. And many more disruptions likely before that.
(Visited 146 times, 1 visits today)