This message for the generations has struck a note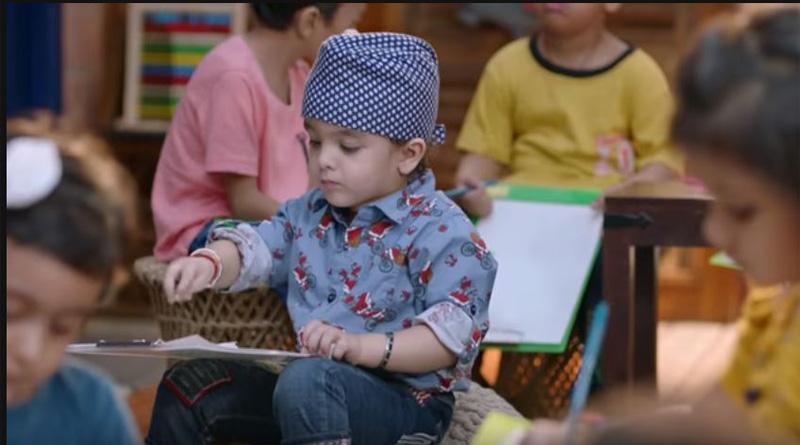 This year's World Environment Day,  on 5th June 2018 was hosted by India, making it a lot bigger than normal for us in India. So while you had the many talk shops in Delhi, virtually every state did its bit, with an especially heavy focus on the theme of plastic pollution.
Corporates didn't hold back either, by pledging to go green, some hosted drives and others came up with "greenwashing" advertisements. But if there had to be one message that stood out, it was this video. By now, if you haven't seen it, you really deserve a prize for staying off social media possibly! So here it is!
Called  #DoorwayToGreen, this short, three minute film  by  Tata Pravesh, (a division of Tata Steel)  captures the essence of the need for sustainability in a beautiful yet impactful manner. Directed by Aditya Vikram Sengupta and conceptualized by J Walter Thomson, Kolkata the #DoorwayToGreen video has been released in an effort to help people realise the need for them to become responsible human beings, so as to leave a better world for the future generations to come. Considering the length, we assume it has been released digitally only.
"We wanted to deliver an impactful message using an innovative format of storytelling! Pravesh doors is a household product that aids in conservation of the environment and therefore this film involved regular people who are one of us. We thought if we can touch your heart, you will hopefully want to experience Pravesh doors," said Peeyush Gupta, VP – Steel Marketing & Sales, Tata Steel, on behalf of Tata Pravesh to Iamrenew
The film weaves a very powerful message using its simple tool of crayons, with a batch of adults who got a chance to use them first to draw, using up all the coloured ones, leaving nothing but dull or black colours for the children who followed them.
The experiment invokes a sense of guilt amongst the adults but it also makes them realise that they can change their lifestyle for the betterment of our future generations.
"Proving a fact is always better than just stating it. And that's why on World Environment Day we chose to deliver a strong message through a social experiment rather than any regular format. And the end result opened eyes, minds and hearts and clearly outlined the responsibility of adults towards the environment, our future generation and the world as a whole," said Arjun Mukherjee, VP & ECD, J Walter Thompson, Kolkata, Creative Agency for Tata Pravesh.
Tata Pravesh, of course makes steel doors with a wooden finish making it a natural pitch to sell on the platform of conservation.
copyright:iamrenew.com
(Visited 1,891 times, 1 visits today)