Ammonia Market to Triple by 2050 with Nearly All Growth Coming from Low-Carbon Supply
Global ammonia trade expected to increase ten-fold as demand for low-carbon ammonia used for shipping fuel and power generation transforms market. Low-carbon ammonia is tipped to grow to 420 million tons—two-thirds of the total market—by 2050.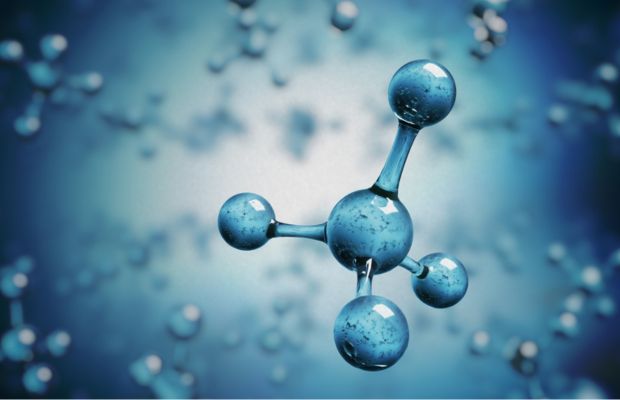 The worldwide ammonia market is set to triple in the coming decades, largely driven by the significant expansion of low-carbon ammonia, as per a recent analysis by S&P Global Commodity Insights. Driven by improved economics resulting from decarbonization policies, low-carbon ammonia is expected to grow from its current nascent state to 420 million tons—two-thirds of the total market—by 2050.
"Decarbonization policies, including incentives in the U.S. Inflation Reduction Act and the EU's Carbon Border Adjustment Mechanism, are transforming the economic fundamentals of low-carbon ammonia," said Sean Mulholland, Director, Agribusiness Consulting, S&P Global Commodity Insights. "The transition from concept to reality is already happening."
According to the strategic report titled "Low-carbon Ammonia: Facilitating the Transition to a Sustainable Future," a significant transformation is underway in the ammonia industry. This shift involves the utilization of low-carbon ammonia in various sectors, such as marine bunker fuel, industry feedstock, and as a carrier for hydrogen in power generation. As a result, the industry is transitioning from its historical focus on fertilizer production to becoming increasingly driven by energy markets.
Highlighting the potential of low-carbon ammonia in these new applications, the report foresees substantial growth in global ammonia trade. It is tipped to reach nearly ten times its current volume by 2050, amounting to approximately 160 million metric tons. Unlike the current practice of on-site consumption for the production of other goods, low-carbon ammonia is expected to be more frequently traded as an independent commodity.
Furthermore, the analysis identifies key regions that will play pivotal roles in this evolving landscape. The Americas, the Middle East, and Australia are anticipated to become significant exporters of low-carbon ammonia. In contrast, Europe and East Asia are poised to emerge as major demand centres for this environmentally friendly resource.
"The rapid growth in ammonia driven by low-carbon supplies will change the current market beyond recognition," said Ryan Monis, Director, Chemical Consulting, S&P Global Commodity Insights. "The diversification of supply routes and demand applications will introduce carbon capture, renewables, power utility and shipping market participants to an industry currently dominated by fertilizer producers."
The current pipeline of low-carbon ammonia projects for power generation—with owners consisting of public utilities, oil and gas majors, investment funds and others—illustrates the shift towards a broader group of market participants. Furthermore, the report suggests that joint ventures between renewable energy producers, hydrogen producers, and ammonia producers are likely to emerge as well.
While decarbonization policies have provided an irreversible momentum for low-carbon ammonia, several factors will be key in determining the ultimate composition of the market, the analysis says. S&P Global Commodity Insights expects 'blue' ammonia (hydrocarbon-based production coupled with carbon capture and storage) to be more economically attractive than conventional production in some key markets before 2030 due to a combination of carbon emissions penalties and production subsidies. However, 'green' ammonia (produced from renewable electricity) will require further policy support beyond the incentives already announced to make it cost-competitive in most markets.
The analysis also identifies other critical factors that could greatly influence the market's development. These include the establishment of certification and classification systems to facilitate international trade, greater clarity from major markets on acceptable emissions thresholds for hydrogen and ammonia in their decarbonization plans, and the rate of innovation and efficiency improvements in utilizing ammonia for power generation.
"Despite some policy and technological uncertainties remaining, it is now clear that the fundamental economics of low-carbon ammonia have been transformed," said Monis. "We expect the number of projects reaching Final Investment Decisions to accelerate significantly in the coming years, not only in production capacity but also in the associated infrastructure required to take the low-carbon ammonia market from concept to reality."
(Visited 561 times, 2 visits today)