This Company Is Transforming Deserts into Fertile Land
The expanding deserts are making areas around the world nervous. Combine other factors like water scarcity and rise in temperature, such factors can make the lives of many miserable. But one company may have a solution to make the desert a fertile area...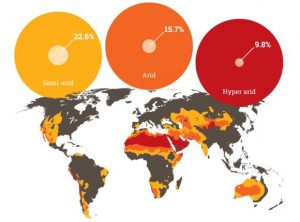 The annual desertification rate is about 1.3 per cent which means every minute 23 hectares of land on this Earth goes barren. This however is not applicable everywhere, the rate may vary from place to place and is especially high in Africa closely followed by Asian countries like Tibet, Mongolia, Parts of China and also India. But what if there was a way to combat the rapid increase of drylands. A company called Desert Control is trying to bring barren land back to life.
The Norwegian company now based in UAE was awarded by the Dubai government for its social impact incubation programme 'Expo Live', which is part of the emirate's World Expo 2020 initiative, offering up to $600,000 start-up funding support.
Control Desert uses its patented liquid nano clay (LNC) technology which increases water retention in soil by 65% and has been used to turn desert into fertile land producing crops in Pakistan and parts of Africa. Norwegian researcher Kristian Olesen invented LNC and spent 8 years in R&D, before Desert Control AS was established in 2017.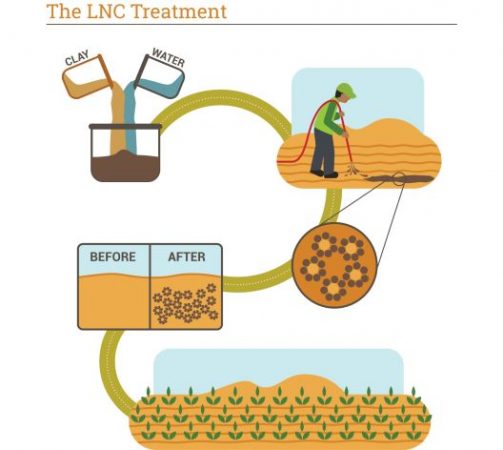 A mixture of water and common industrial clay, LNC can be sprayed directly using existing irrigation methods. Its particles then seep into the sand to create spongy, hollow structures that retain water about 40 to 60 centimetres underground – the typical depth of plant roots.
"The mixing process splits the clay particles into individual flakes and adds air bubbles on both sides of the flakes," Ole Morten Olesen, CEO of Desert Control. "The mix is then spread over the land and allowed to saturate down to root level – about 40-60cm deep. This requires around 40 litres of water and 1kg of clay per square metre."
The treatment gives sand particles a nanostructured clay coating, completely changing their physical properties and allowing them to bind water. The process, which does not involve any chemical agents, can change poor-quality sandy soils into high-yield agricultural land. Fields treated with Liquid NanoClay also give an additional two months of harvest, compared to the fields that were untreated.
According to Desert Control, virgin desert soils treated with Liquid NanoClay produced a yield four times greater than untreated land, using the same amount of seeds and fertiliser, and less than half the amount of water. The cost of treatment per hectare (2.4 acres) of desert varies from $1,800-$9,500 (£1,300-£6,900) depending upon the size of the project – which currently makes it too expensive for most farmers.
But given that around 40 per cent of the Earth's land surface is occupied by drylands – home to around two billion people – the potential for desertification to impact the planet is huge. One estimate claimed it is costing the world as much as US$10.6tn every year. Desert Control claims that LNC slashes time to rejuvenate arid land from 7 years to only 7 hours. So, if the technology is made cost-effective, people who have been battered by food insecurity would be able to control deserts from spreading and produce food at the same time.
To Read more about LNC click here
(Visited 1,718 times, 1 visits today)