The Tata's have a plan for EV's. And Tata Motors is a part of it.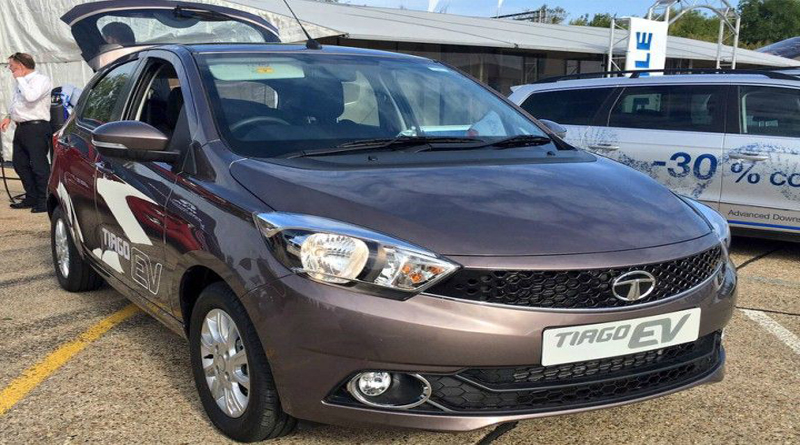 Tata Group under their new 'One Tata Approach' has created an electric mobility division to focus on EVs and is considering setting up a key working group which will bring together its brightest minds from across all its industry segments.
According to reports and industry reports, the Tata Group has made a considered decision to ensure that leadership in the EV space does not become a missed opportunity. With the idea to provide a comprehensive and integrated experience to its customers which include pre-sale and after-sale services.
the special working group will include key executives from Tata Motors, Tata Power, Tata Consultancy Services (TCS), Tata Realty, and Tata Finance to each work on its key areas of focus and together achieve the goal faster.
Work is likely to be divided between group firms. So  Tata Motors will manufacture and distribute the electric vehicles through its network, while Tata Power will be responsible for setting up charging stations, and Tata Realty will help build physical infrastructure, depots, or dedicated EV stations.
TCS will help develop an app or software platform — both at the company-end and at the customer-end — or even offer back-end support. At the same time, the company's Motors Finance will offer financing or leasing solutions for customers to lease/buy the vehicles. Helping the company cover every aspect from manufacture to the delivery of the car to the customer and making essential services easily available.
The concept emerged when the company tried to seed its electric bus idea for state transport undertakings, the state utilities asked for a complete solution and were willing to pay for use of services. While working on that project the team realised that the group can be of great value and could potentially leverage a new opportunity in the multi-billion dollar market with a long future. The company then decided to apply the same plan to passenger vehicles, almost certain of impending success.
Tata Motors Managing Director, Guenter Butschek said that they will approach companies which transport people to work offering them "complete peace of mind solution", including apps for employees to track their pickup or drop time, travel time and that too in a protective environment which is predictable, doing away with issues on range or charge challenges.
These developments were made by the company right after the news broke out that central government officials have refused to use electric vehicles developed by Mahindra and Mahindra (M&M) and Tata Motors citing poor performance and lower mileage as the main reasons although issues related to personal benefits, be it fuel allowances or even (mis)use by family members were left out of the problems that were cited.
Beyond the growth opportunity in public transport and corporate fleets, Tata Motors is focusing to encash on its Tigor and Tiago EV to individual buyers and shared mobility providers. With the project, Tata is hoping to mobilize the Indian EV market while establishing a stronghold on the market as the key providers.
copyright:iamrenew.com
(Visited 497 times, 1 visits today)