Niti Aayog Says Over 5,000 Electric Buses Approved
Niti Aayog's CEO Amitabh Kant said that an inter-ministerial panel has sanctioned 5,645 electric buses for operations in 65 cities.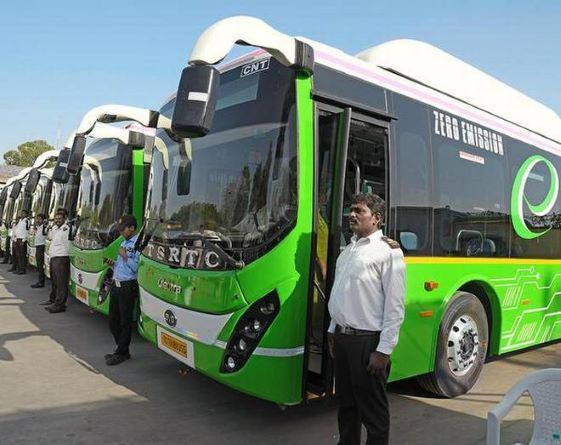 In a bid to boost environmentally-friendly mobility options, India's central think-tank has sanctioned 5,645 electric buses for operations in 65 cities.
The announcement follows last week's announcement of a tax cut on e-vehicles from 12 percent to 5 percent with effect from August 1.
"The inter-ministerial committee for EVs today sanctioned 5,645 electric buses for intracity operations in 65 cities and for intercity operations to 8 state transport undertakings. This will give huge impetus to the automobile sector, clean up our cities & drive Make in India" Niti Aayog's CEO Amitabh Kant tweeted.
As reported earlier, in the past few months, state and city authorities across India have been announcing plans to induct electric buses. Till last count, the number had reached close to 8500 buses.
And the latest announcement is in line with the key objectives of India's EV plan to reduce oil consumption in transportation, facilitate customer adoption of electric and clear energy vehicles and "encourage cutting edge technology in India through adoption, adaptation and research and development," as stated in NITI Aayog's Report of 2018.
The country has also approved Rs 10,000 crore under the FAME II scheme, which aims to encourage faster adoption of such vehicles for public transport and commercial use by giving incentives and encouraging setting up of the charging infrastructure.
And then there is the EV-only 2030 deadline and BS-VI emission norms for petrol and diesel coming in effect soon.
India has 79 percent two-wheelers while three-wheeler vehicles account for just 4 percent of total vehicles, according to the Niti Aayog report. Buses and heavy goods vehicles such as trucks account for 3 percent of the total number of vehicles.
(Visited 666 times, 1 visits today)