KIA Teams Up with Amazon To Make Home EV Charging Easy
Online retailer Amazon and South Korean automaker Kia have teamed up to provide one-stop shopping for chargers, in what is just the start of the retail giant's reach toward EV and hybrid buyers.
Korean car company KIA has become the second car company to team up with Amazon to simplify the installation of home charging equipment for its electric car customers. Audi was the first one to do so in 2018.
Kia electric vehicle buyers can now order at-home charging units and schedule home installation through Amazon. Kia believes that making the process simple and seamless is a good way to encourage more people to join the electric car revolution. The Amazon interface doesn't simply allow for purchasing the charger, though: shoppers can also use the website to schedule a professional electrician to wire up the charger, too. Customers can complete the whole process before even receiving their new Kia.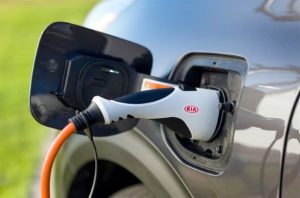 "Being able to order a Level 2 charger and installation through Amazon further demystifies and simplifies the experience for new Kia EV and PHEV owners," Orth Hedrick, Kia Motor America's director of car planning and telematics, said in a statement.
The tie-up with Amazon comes as Kia's plug-in fleet grows with the addition of the new 2020 Soul EV, which joins the Kia Niro EV, Niro PHEV and Optima PHEV.
The partnership with Kia is strategic for Amazon, which can both leverage its Amazon Home Services unit as well as push buyers towards other brands of electric car chargers and accessories. Kia owners can choose between a $764 dollar charger from Bosch, the car's official partner, or the slightly cheaper, Alexa-enabled Chargepoint ($699) or JuiceBox ($549). The latter brands are both WiFi-capable and rank as best-sellers on Amazon.
For India EV watchers, such a move in India could have a major impact on how EV's are perceived. With policy support in the form of no licensing requirements or regulation on pricing, a simple installation process could go a lng way in encouraging faster establishment of charging points, at housing societies, market areas and more.
(Visited 175 times, 1 visits today)