What's Stopping You from Going Solar in 2019?
Among our year end stories, we talk to existing customers of solar about their experience, versus people who have space but are not going for solar. What prevents them from moving to solar? Which side are you on?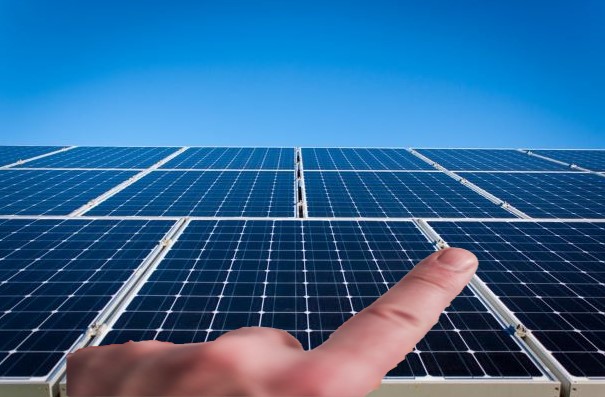 In 2018, at a residential level, the top three factors that have helped solar power systems grow are broadly-aware of the benefits of Solar Energy for the environment.
Increased awareness of the benefits of solar energy. It's important to note that this increased awareness has been mainly on the commercials of solar , with a drop in rates and high per unit costs for existing energy convincing a lot more buyers of the utility of solar power. Confirming a line an installer told us at the beginning of the year, that rooftop solar works only when the 'green' benefits are about savings, not about the environment. The good news is that with increased viability and faster payback, the future is indeed bright for rooftop solar.
Reason 2 that we are increasingly hearing is the impact of low interest rates. People opting for solar power at anything over 2 KW size continue to be the relatively better off and aware, and   in a low interest regime, they continue to evaluate, and with a little leeway for the environment, see solar as a good 'investment'.
Reason 3, and perhaps very importantly, has been the increased visibility of solar installations that has opened up possibilities of using their own free space on terraces etc for residential users. With the Indian summer usually not really a time to lie in the sun, except perhaps in winters, owners are increasingly opting to see solar installations as a good shade cum revenue earner for their terraces.
So what prevented solar rooftops to grow even faster?
For one, the lack of space on rooftops due to design faults or surrounding buildings. Access to direct sunlight has been a factor inhibiting higher adoption, as residents told us about installers who either advised them to drop the idea because of a shadow on their terraces for most part of the day. Or in some cases, even trees in the backyard that would have to be 'trimmed'. Not a welcome option for many people.
Financial considerations still keep many people off solar, as the upfront investment remains relatively high at Rs 45,000 to Rs 60,000 per KW, depending on state and options. Keep in mind that our sample was mostly people who would have gone for 3 KW and above sizes.
For the indusry, all that is water under the bridge, and 2019 should be a big year. While talking to Iamrenew team, Piyush Mathur from Simpa Networks says," In 2019, Saubhagya would have ended, and ground realities would have started to rise. People will have realised the government scheme has been done but my life hasn't changed. Electricity connection might have reached or may reach each and every house but there is no juice in the wires(electricity). Harsh reality will hit and for that rural segment this will be a big wakeup call and that will steer them towards other alternative sources of electricity. So I think in 2019, this segment will start opting for rooftop solar in a big way."
According to Piyush, easy availability of consumer finance will become an effective energy saving propagation. He, however, remained guarded about any major change that could jet start solar adoption among the urban class customers. The year 2019 will be an election year, so major enabling policy related moves could slow down drastically.
Overall, India's rooftop solar capacity rose to about 3.4 gigawatts (GW) in September, at a year-on-year growth rate of 75%, but most of it came from commercial and industrial buildings.
Rooftop solar in India as a serious market has taken off only in the past 3-4 years old and is policy driven. Ritu Lal,  VP in Amplus Solar was quick to point out that solar policies in different states play a role too. "Some of them promote and some hinder". Policy restrictions like 1 MW maximum for net metering hinder. So far, before RESCO model, EPC option was the only model and people had mixed reaction due to quality issue and maintenance is also neglected. RESCO did give the industrial and commercial institutions a risk-free solution. However, the roof designs too decide the feasibility of Solar installation vis a vis their energy needs. She added, "Not all industrial rooftop can take more than a megawatt, if it's a large company the percentage savings per unit is at 20%, still Solar will be able to meet just 3-4% of their energy needs then total revenue saving is not attractive for them." Long-term contract like 15-25 years also becomes a hindrance for commercial customers.
Read Also:  India's Solar Sector is being over-regulated. Four reasons too many
Despite India's target to install 100GW of solar in 60:40 ratio for Ground mount and Rooftop solar, the policy tweaks haven't made the companies or power distributors very happy. We have discussed the 4 major impediments at length earlier and these concerns resonated well with other companies like Amplus, Zunroof and Simpa Networks. All of them on many occasions have raised lack of awareness and unfavorable government policy behind the sudden slump in the solar sector.
One of the major hurdles has been lack of Discoms' onboarding. While the government has given subsidies like 20,000+10,000 in Gujarat or Delhi's RESCO model for solar adoption, it has ignored the role of the Discoms, who lose earnings everytime a consumer goes solar, and these tend to be their better consumers. While taxes and duty on electricity go to the government, fuel charges and cross-subsidy surcharge from commercial units and industries make up most of the Discoms' earnings. All of which RE sources does not attract.
Read: Solar Rooftop. Why Gujarat Vs Delhi is a walkover for Gujarat
In addition, RESCO model option is available only to good credit customers, so that eliminates the bulk of industries which can create a credit risk for the Solar installers. The developers run a risk of default payments and very little can be salvaged if the installations is removed. Besides solar invertors, almost all of the equipment is damage prone (microcracks on modules to rusting of structures). Module quality in India is also a concern to many solar installers and consumers. Domestic panel makers are not well placed in the Bloomberg ratings for efficiency, an important benchmark for financiers.
However, there are happy stories too. Avinash Nimonkar, a resident in Maharashtra who after buying the first green plate has installed 10KW solar plant at his residence in Thane is content with his decision. He quips about his experience," My entire power requirement has been taken care of by solar, in Maharashtra, there is a subsidy for solar 18000 per KW without any cap. There is 60% depreciation that is claimable in the first year itself. I am protected against any tariff hike and against monthly bills." He walked me through the process and said," Whatever I generate gets credited into my account and what I utilize gets debited at the end of the month." He is hopeful that solar will pick up soon. He claims that as more and more people get electric vehicles, simultaneously they will opt for solar to double their benefit. Amen to that.
(Visited 204 times, 1 visits today)