Giriraj Renewables goes to Pavagada Solar Park with 150 MW win at Rs 2.92/kWh
Giriraj Renewables won the auction for development of 150 MW of Solar PV projects at Pavagada solar park after quoting a tariff of Rs 2.92/kWh. With the closing of the bids for the final 150 MW capacity, KREDL's January tender for 1200 MW of solar at Pavagada has finally been allotted after re-tendering twice.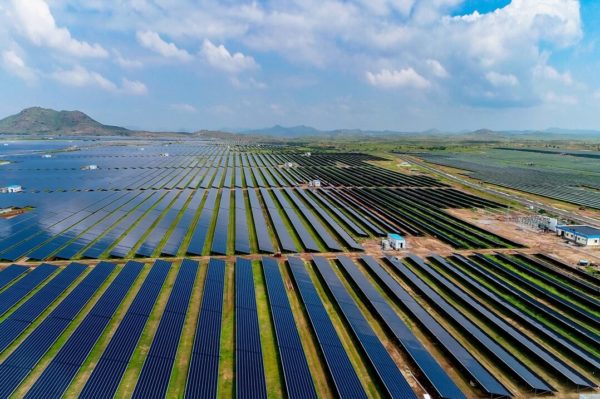 Not one, many PPA's beckon
The Karnataka Renewable Energy Development Ltd (KREDL), nodal agency in charge for implementing renewable policies in the state of Karnataka, has awarded 150 MW (50 MW x 3) of solar projects to Giriraj Renewables at a quoted tariff rate of Rs 2.92/kWh. Just under what the nodal agency set as the tariff ceiling (Rs 2.93/kWh) while re-tendering for the project capacity back in August.
The project awarded is a part of the re-tendered 150 MW project to be built at the massive Pavagada Solar Park in Tumkur district, Karnataka. The park had a combined capacity of 1200 MW of grid-connected solar PV capacity tendered back in January. However, the agency was able to auction only 550 MW of the tendered capacity due to poor response from bidders amid various ongoing uncertainties in the solar sector. Thus, after revisions and amendments made in the solar project guidelines and policies, KREDL re-tendered 650 MW in project capacity back in April of which 500 MW (250 MW each) had been awarded to two successful bidders Fortum and Tata Power. And now, the agency has awarded the remainder of the capacity to Giriraj Renewables on a build-own-operate basis. 
The 150 MW worth of grid-connected projects will be developed in 3 blocks of 50 MW each, and granted a period of 12 months to commission the projects. The generated power will be procured by the Bangalore Electricity Supply Company Limited for a period of 25 years and the projects will be connected to Karnataka Solar Power Development Corporation Ltd (KSPDCL) substations.
With the award of the last remaining capacity of the initial 1200 MW tendered capacity, only SECI's 200 MW needs to be auctioned out. Besides that, there are plans to expand the capacity of Pavagada by another 50 MW or so, which will be developed in pockets of 5 MW each. As a part of the initial 550 MW that was successfully auctioned as a part of the first tender ReNew Power, won the bid to develop 300 MW in project capacity, Avaada Power won 150 MW, and Azure Power won the remaining capacity of 100 MW.
And while the Solar Energy Cororation of India (SECI) has been on a recent spree of cancelling tenders and extending deadlines for a majority of its projects citing discovery of high tariffs, the country's leading state for solar installations and development doesn't seem to mind a comparatively higher tariff rate when it comes to project developments.
(Visited 859 times, 1 visits today)