Gujarat's Wind Projects In Jeopardy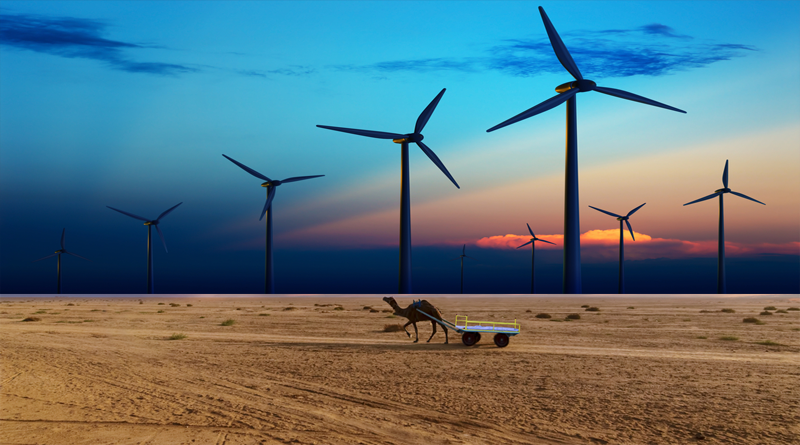 The wind power projects to be developed in the Kutch region of Gujarat are in a state of jeopardy. This is due to a notice issued by the division bench of the Gujarat High Court to the state and central governments on a public interest litigation (PIL) challenging allotment of 'gauchar' land in Kutch district to private companies for setting up windmills. This is common land meant to be used for cattle grazing.
The division bench hearing was filed by Kasam Sidhiq. As per Sidhiq's petition, "the environmental impact assessment was not done before giving away these lands to private wind energy firms. The allotment of gauchar land to private firms will adversely impact the Maldhari community which traditionally rears cattle."
The respondents have until August 29th to respond to the petition filed.
As per the PIL, the manner in which the windmills are being erected would result in serious damage to the agriculture activities in the vicinity. Furthermore, it states that the local panchayats have illegally passed resolutions favouring the allotment of land to private firms, leading to a reduction of gauchar land which in turn compels the cattle owners to let their cattle on to the roads or public spaces.
The notice is the first procedure out of many that will follow, in the hopes to halt the development of these projects that lead to alleged losses for the cattle owners.
India has so far been relatively unscathed from the impact of large protests against wind, a common problem in more developed countries.  From being a menace to bird populations to being eyesores, or even the sound they can make, people in other markets have found many ways to justify a relook at Wind power in their neighbourhoods, forcing the industry to consider offshore deployments increasingly.
With Wind energy finally getting a serious push again with a hybrid policy and more tenders coming up, one hopes firms would have learnt and taken steps to ensure a minimum impact on the local environment.
copyright:iamrenew.com
(Visited 810 times, 1 visits today)