As Corporate Buyers market hits 5 GW in the US, 4 Challenges India needs to resolve
The Corporate renewable energy buys in 2018 could comfortably exceed 5000 MW. A Huge jump from 320 MW in 2013. Lessons for India.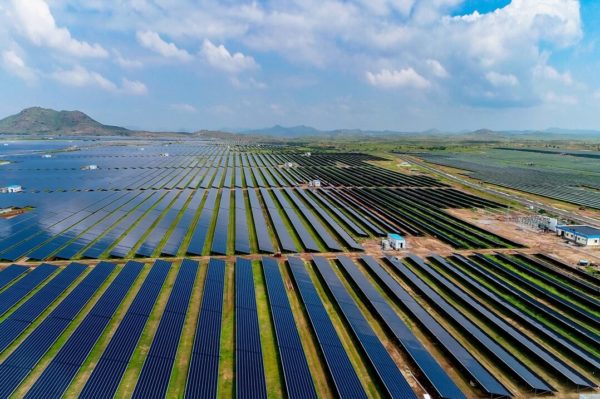 Not one, many PPA's beckon
2018 will go down as a banner year for the corporate buyers market for renewables in the US, as it crosses the 5 GW mark for the first time.  Shared by the Renewable Energy Buyers Alliance, an industry body that helps enable the market in the US.  The number is worth noticing for the simple reason that it marks a massive 80% YOY jump over 2017, making market players salivate over the possibilities in the coming years . Of course, the market has had quite a few things going in its favour, not least of which was a conducive regulatory environment, with open access markets across most areas in the country, a massive drop in cost of solar power and finally, a strong will among corporates to shift to renewable power as a matter of corporate governance.  While we had covered how Microsoft has been building up a portfolio, and also innovating with how the deals are structured, a notable part of the current year numbers is the number of firms buying RE, at 59 as of October. That has led to quite a few new names, beyond the usual cohort of IT and Internet firms like Google, Microsoft, Facebook, Amazon, Apple and the likes.
So what are the lessons for India from this situation?  Like always, the biggest challenge in India remains regulation, mired in red tape, and to make matters even worse, a state controlled and funded distribution network that is bleeding and inefficient, thanks to a combination of slow adoption of changes and a crippling subsidy burden in every second state or more. Thus, even as the benefits of a price drop in solar power is something we have also experienced and are benefiting from, when it comes to corporate buyers, as we have covered here, we continue to lag, despite a potential for 10 GW by 2023. That's a number that could prove crucial to helping the country   achieve it's RE goals of 175 GW by 2022.
Thus, while the news from Haryana last week was truly positive, the state is an outlier currently, in terms of its plans. And lets face it, it remains to be seen how quickly these proposals reach the ground.
The biggest problem remains the state of the discoms, which would naturally be loathe to see their best customers go, one of the reasons that even a basic requisite, net metering, is not allowed in a lot of states.  A simple illustration of what that could mean for a corporate generating its own power on a rooftop means that power generated on holidays goes to waste. Keep in mind that these are the same discoms that watched unperturbed as corporates set up expensive captive power generation of close to 50 GW to get more dependable, and in cases, even cheaper power  in a distorted market.
At a recent govt organised  event, we heard plans from a state representative of Maharashtra, about how they are planning to work around the issue of subsidised power for agriculture by establishing an alternative grid powered exclusively by renewables.  To supply more dependable, and timely solar power to farmers in the daytime, as well as make the discom run on commercial terms for the rest of the market. Which in turn could lead to a   more open market for corporate buyers eventually, as charges like CSS (Cross subsidy surcharge) could be dropped then.
Another area is the need to avoid placing limitations like 500 MW size, as actual generation is much lower in RE projects, limiting even a 500 MW size to a few corporates in  industrialised zones. Finally, India will need to evolve a way for the government  to insure the credit risk for a developer at a low cost, so that relatively smaller corporates could also consider making the shift.  Surprisingly enough, states with a low level of industrialisation, like Orissa, Bihar and J&K could benefit much more from such an approach. Watch this space to track who makes the next move.
(Visited 268 times, 1 visits today)