Another Damper: G20 Nations Stall on Fossil Subsidies Again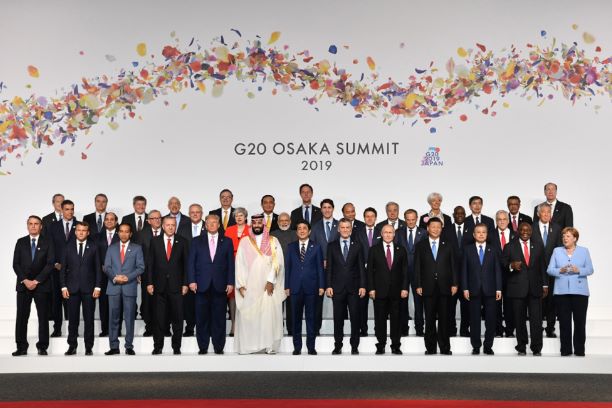 G20 countries have yet again stalled any progress on removing fossil fuel subsidies despite calls for climate action
The latest G20 Osaka meet, held by the land of rising sun didn't change the fate of Climate change talks. Much like the lukewarm COP 24 meet at Poland, the worlds biggest economies' block showed little appetite for action to stop fossil fuels subsidies.
Bowing to the pressure of US to remove references to emissions in the draft communiqué, the world other leading economies including the host, are failing to phase out wasteful fossil fuel subsidies. Ten years ago the G20 pledged to "phase out and rationalise" fossil fuel subsidies yet the cost increased from US$75 billion in 2007 to US$147 billion in 2016.
Did You Know? The 2019 G20 Osaka summit was the fourteenth meeting of the G20, a forum of 19 countries and the EU that together represent most of the world economy. It was held on 28–29 June 2019 at the International Exhibition Center in Osaka. It was the first G20 summit to be hosted by Japan.
"Ten years have passed since the group's commitment and it hasn't been possible to advance a definition of subsidies or a specific date to remove them." Sais Ipek Gencsu, subsidies specialist, Overseas Development Institute.
Size and Impact
The G20 economies represent more than 80 % of global GDP and three-quarters of global trade. The G20 is also responsible for 79 % of global emissions so it has a major role in fulfilling the goals of the Paris Agreement.
However, current G20 commitments are insufficient to prevent a global average temperature increase of more than 2C compared to pre-industrial levels.
G20 countries still generate most of their energy from fossil fuels. From 2013 to 2015, at the group level, they spent US$91.4 billion per year on coal, oil and gas projects. A new report by the Overseas Development Institute finds that they provide US$63.9 billion per year to the production and consumption of coal.
Read: Coal Subsidies Double in G20 Despite Climate Pledges
China and Japan—which hosted the G20 summit last week in Osaka—were the biggest providers of public finance for coal-fired power, followed by South Korea and India.
The group's 2009 commitment was quickly replicated by other organisations. The G7, which includes members of the G20, promised to remove subsidies by 2025. Goal 12 of the Sustainable Development Goals (SDGs) commits to "rationalizing inefficient subsidies".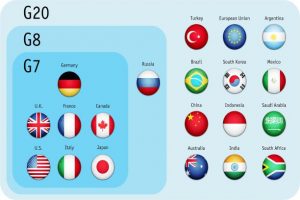 Experts agree that state support for fossil fuels is difficult to justify because of pollution and greenhouse gas emissions. And with renewables increasingly cost competitive, fossil fuel subsidies are becoming more difficult to justify economically.
Research by the International Monetary Fund estimated that in 2015 fossil fuel subsidies represented 6.3 % of global GDP, with China, the United States, and the European Union spending the most. Without subsidies, greenhouse gas emissions would have been 28 % lower.
For long, environmental and social groups have been pressuring G20 and its host Japan to set a specific date for the group to eliminate subsidies that are reflected in the final leaders' statement. Expectations that this will happen remains low.
(Visited 84 times, 1 visits today)