Africa Updates: 250 MW Wind PPA in Egypt & Ethiopia Plans 4 Solar Tenders
Despite challenges, news from Egypt, Ethiopia and South Africa reveal that various Renewable Energy Projects are gaining steam in the African subcontinent
In the Centre, Egyptian Prime Minister Dr. Mostafa Madbouly; to his left Dr. Mohamed Shaker El-Markabi, Egypt's Minister of Electricity and Renewable Energy; Sabah Mashaly Chairperson of the EETC, Chris Antonopoulos, Chief Executive Officer signing the agreement.
Egypt: PPA signed for 250MW Wind Power Project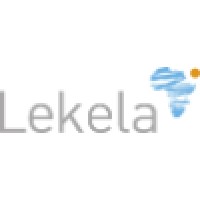 Pan-African renewable energy generation platform, Lekela Power has signed a power purchase agreement (PPA) with the Egyptian Electricity Transmission Company (EETC) for its 250MW wind farm project in the Gulf of Suez, near Ras Ghareb, Egypt.
Located 30 kilometres north-west of Ras Ghareb, the project is part of the Egyptian Government's Build, Own, Operate (BOO) scheme. Once constructed, it is expected to increase Egypt's wind energy capacity by 14%.
The project will produce more than 1000GWh a year, powering the equivalent of over 350,000 homes in Egypt. Chris Antonopoulos, Chief Executive Officer at Lekela commented: "Egypt has a target of achieving 20% renewable power in its overall energy mix by 2022. Today's agreement is a major milestone for delivering a 250MW wind farm to help achieve that goal. We would like to thank the Minister of Electricity and Renewable Energy, EETC, The Egyptian Electricity Holding Company (EEHC), Egypt's New and Renewable Energy Authority (NREA), the Minister of Investment and all those people, both in Egypt and beyond the country, who have helped us get to this point." He further added, "Across Africa we are starting to see the positive impact renewable energy can have on communities and on enterprise. Egypt is a key part of our strategy to develop 1,300MW of clean energy across Africa which will drive economic and social prosperity for its communities."
The total investment for the project is estimated at $325 million and leading Development Finance Institutions have been mandated to provide financing. The Network Connection Agreement with EETC has been signed. The project will be constructed on a turnkey EPC basis and an announcement regarding the EPC contractor will be made at a later date.
Financial close of the agreement is expected to take place later this year, and the project is expected to be operational by 2021.
South Africa: Construction of 140MW Nxuba Wind Farm Starts
Italian multinational energy company Enel, through its renewable subsidiary Enel Green Power RSA, has commenced construction of its 140MW Nxuba wind farm in South Africa's Eastern Cape province.
The construction of Nxuba, which is expected to be completed by September 2020, and will involve an overall investment of more than €200 million (over $225 million).
"Through the start of construction of the Nxuba wind farm, which is the first out of the five projects awarded to the company in South Africa's 2015 renewable tender to begin construction, Enel confirms its commitment to grow and strengthen its presence in the country," said Antonio Cammisecra, head of Enel Green Power.
Once fully up and running, Nxuba is expected to generate over 460GWh per year, and will stop the emission of around 500,000 tonnes of CO2 into the atmosphere each year.
The wind farm will be supported by a 20-year power supply agreement with the South African energy utility Eskom, as part of the South African government's Renewable Energy Independent Power Producer Procurement Programme (REIPPPP) tender, which awarded in April 2015 a total of five wind projects for 700MW to the Enel Group in its fourth round.
Ethiopia: National Govt Seeks To Install Four Solar PV Projects
The Ethiopian government recently announced the commencement of a tender for four solar PV projects.
These four projects are in addition to two Scaling Solar projects which are currently being procured under the IFC's Scaling Solar Programme. In addition, two separate solar PV projects are expected to be initiated later in the year. Each of these projects will be developed on a public-private partnership (PPP) basis.
The request for proposals (RFPs) for the four projects are scheduled to be released in late April or early May 2019. The RFP for the two Scaling Solar projects is expected to be released to the prequalified developers before the end of February this year.
The term of the power purchase agreements (PPA) will be 20 years. Following some challenges experienced in previous solar projects, for example the 100MW Metahara solar project that was awarded to Enel in October 2017, the government of Ethiopia has agreed to take a more active role in the procurement process in an effort to streamline the implementation of these projects.
(Visited 560 times, 1 visits today)