Zoho Corp Joins Tech Giants In Aiming For A Greener Footprint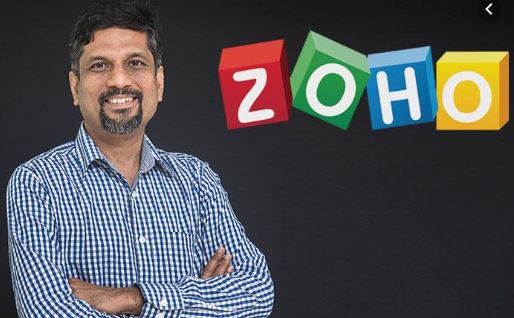 Building a Socially Responsible Enterprise
Homegrown tech Success Story, Zoho Corp has just announced commissioning of its own 5 MW solar plant in Tamil Nadu. That's a great example for others to follow.
In a welcome announcement, Zoho Corp, one of the biggest tech success stories from India in the  Software-as-a-Services (SaaS) domain, has decided to set another marker for its green credentials. The Chennai based firm, which reportedly  grows food in its farms in Tirunelveli, that is used in its employee canteen  in Chennai has decided to source some of its energy requirements from a 5 MW solar park in the same region.  Done in partnership with Tamil Nadu's electricity department, the firm hopes to reduce its carbon footprint and environment impact significantly with this move.
Set up near Trichy in Tamil Nadu, the  Zoho solar plant serves local power needs  against which Zoho gets credits to set off against their own energy consumption.
"This helps in saving approximately 7,200 tonnes per year of carbon dioxide emissions. That is the equivalent of having 14,400 trees," a spokesperson at Zoho said. While a 5 MW plant has been mentioned, no investment figures have been cited , though it is safe to predict that it would be upwards of $3 million. The privately held Zoho Corp is estimated to have a global turnover of over $300 million in 2018.
Zoho's energy partner for the initiative is Rigel Energy Management.
Zoho set up its Chennai data centre in 2018, and the company's campus in Chennai houses over 6,000 employees. Zoho now has 10 data centers around the globe, to support its 45+ applications and over 50 million users. Zoho recently bought around 375 acres for their new headquarters in Austin in the US, and plans to use a portion of the area to set up solar panels to power a planned data center there too. The firm's founder, Sridhar Vembu, has built a strong reputation for building a socially responsible, conservative organisation.
Interestingly, the tech sector has been one of the biggest cheerleaders for the corporate and industrial market for solar power, with global giants, from Google to Facebook to Apple and Microsoft, racing to set off all their energy needs against green energy credits or even source green power directly. In fact, it would be fair to say that being 100% renewable powered is a badge of honour among top tech firms today.
The drop in renewable energy rates was expected to accelerate this process in India too, except for the familiar bugbear of policy overhang, be it discoms or even state policies. However, the C&I market, as it is called, remains a promising alternative for Indian firms, especially for firms enjoying a high credit rating, as there are huge opportunities in just the captive power area for now, besides broader opportunities. Power provided to corporates even in the opex model today by firms like Amplus energy is at well below rates offered by local discoms in some cases, which remains the biggest attraction, and for the discom, stumbling block to allowing faster growth.
(Visited 325 times, 1 visits today)