Michael Bloomberg Promises $500M To Shutdown Coal Plants in US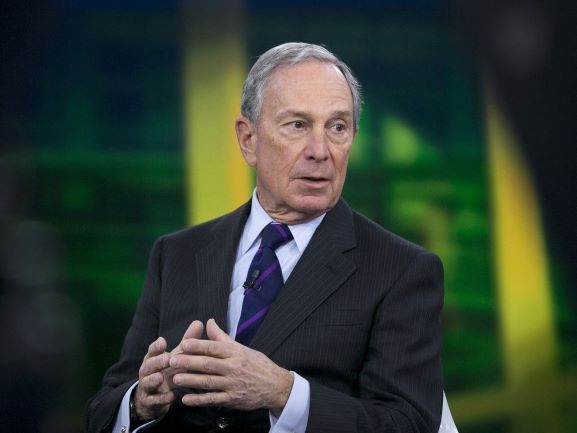 Michael Bloomberg who's currently the UN Secretary-General's Special Envoy for Climate Action
Michael Bloomberg, after the success with NEF in the Renewable space is now planning to invest another $ 500 M into the green energy.
Former New York City Mayor Michael Bloomberg continues to buff up his green credentials. The billionaire is reportedly planning another $500 million injection into an effort to close all of the US's remaining coal plants by 2030. The move is designed to keep the United States on track toward a 100% clean energy economy. According to its website, Bloomberg's investment in the Beyond Carbon initiative is one of the largest ever philanthropic effort to combat climate change.
The organization will bypass Washington and instead seek to pass climate and clean energy policies, as well as back political candidates, at the state and local level. After being passed on as the 2020 Democratic presidential nomination, Bloomberg has 'vowed' to point his vast wealth and political connections toward fighting climate change and defeating President Donald Trump.
"We're in a race against time with climate change, and yet there is virtually no hope of bold federal action on this issue for at least another two years. Mother Nature is not waiting on our political calendar, and neither can we," Bloomberg said.
The announcement comes soon after Michael R. Bloomberg, who is also the founder of Bloomberg LP and Bloomberg Philanthropies, announced plans for a new Decarbonization Tracker for utilities in March this year.
Bloomberg will formally unveil the Beyond Carbon effort today, during a commencement address at the Massachusetts Institute of Technology. It will fund lobbying efforts by environmental groups in state legislatures, City Councils and public utility commissions that aim to close coal plants and replace them with the wind, solar and other renewable power.
Bloomberg's foundation has spent many years working with the Sierra Club to seek the closure of the nation's coal plants. As a result of the combined efforts, since 2011, about half of the 530 plants across the US have been closed. It should be added that market forces — especially inexpensive natural gas in the US and the falling costs of wind, solar and other renewables — have been the primary driver behind coal plant closures so far.
(Visited 146 times, 1 visits today)