European Space Agency Records Increased Pollution After Amazon Fires
Picture courtesy: NASA's Suomi NPP satellite on 3 September, 2019. Red crosses represent fires detected in the vegetation. Copyright: National Space Research Institute (INPE) of Brazil.
New satellite images published by the European Space Agency have shown an increase in air pollution above the Brazilian Amazon that have been battling wildfires for over a month now.
Maps released by European Space Agency (EAS) show more carbon monoxide and other pollutants in August than in any other month, when there were fewer fires in the Brazilian Amazon. The amount of carbon emitted has not been scientifically estimated but the agency did add that the fires released carbon dioxide once stored in the Amazon forests back into the atmosphere, and potentially will have an impact on global climate health.
"Consumed by fires in recent months, forests are releasing much of the carbon dioxide they once stored in their biomass back into the atmosphere. However, there are also a host of other pollutants entering the air. The Copernicus Sentinel-5P mission is being used to closely monitor the changes in air quality" said their statement.
The agency also released other maps that showed the increase in formaldehyde released from the fires. The images had Africa as well which also is experiencing increase in forest fires like Amazon. Formaldehyde is an important intermediate gas in the oxidation of methane and other hydrocarbons. While it is short-lived in the atmosphere, it reacts chemically to become a major source of carbon monoxide – another harmful pollutant.
Amazon has witnessed an increase of forest fires despite a 60-day ban on land clearing fires announced last month by Brazilian president Jair Bolsonaro.
Brazil's National Institute for Space Research data also showed an increase of 45 percent, against last year, in the numbers of fires which has passed over 100,000 so far this year. The lack of rain in this dry season has made things worse for the country as particulate matter witnessed an increase as well.
Josef Aschbacher, ESA's Director of Earth Observation Programs, said, "over the last months, we have observed more and more vegetation fires on our planet, in Brazil, Siberia, Greenland, Africa, Spain, Greece and many other places. Our earth observation satellites keep a close eye on them in order to inform people and politicians with undisputed facts about our changing planet."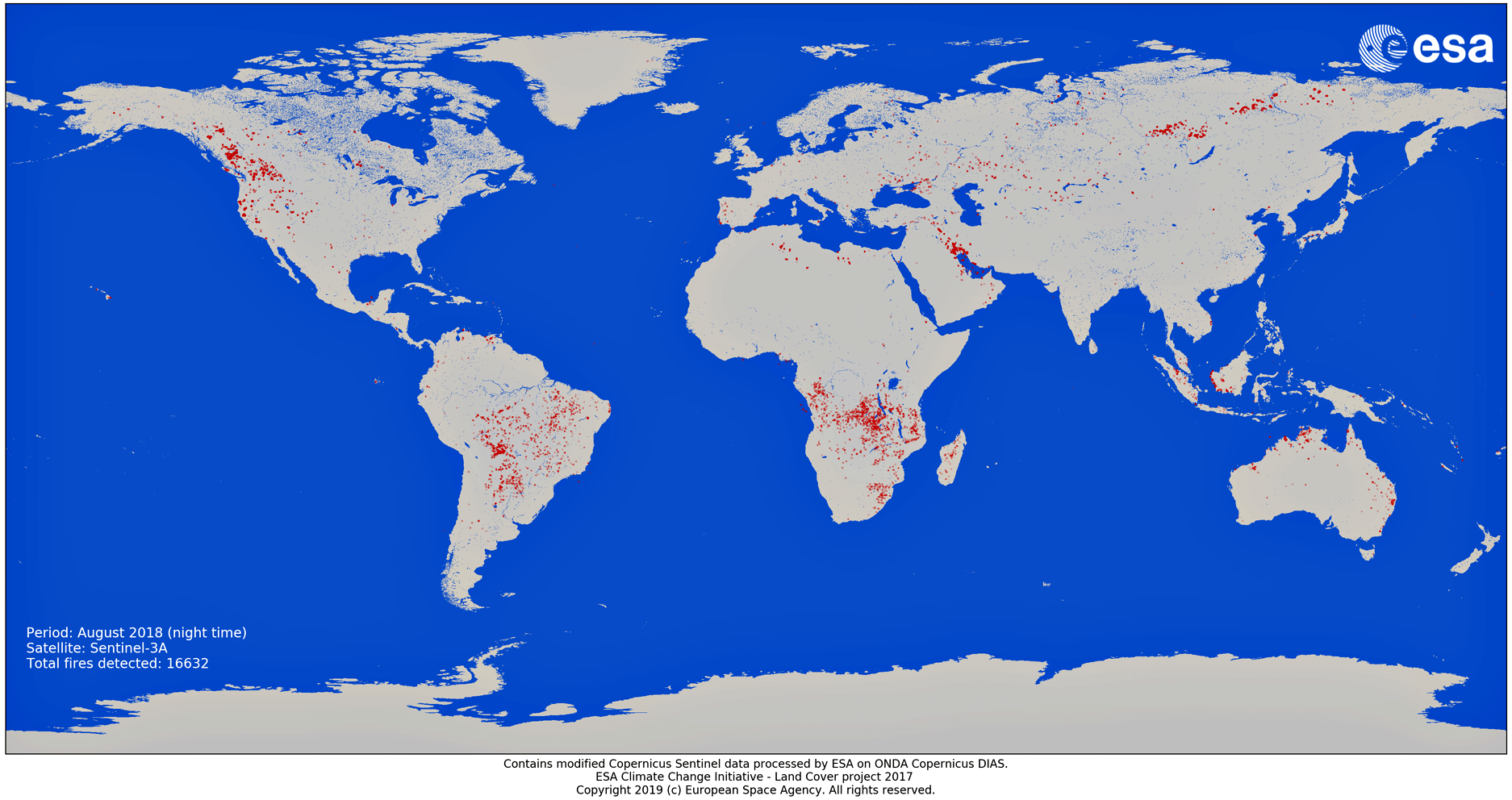 Researchers fear that the amazon fires may create a 'dieback' scenario which could slash the carbon-storing capacity of these forests. A "dieback" scenario could see rising temperatures drying trees, meaning they absorb less carbon and become more flammable, eventually turning the rainforest into a savannah that releases billions of tonnes of stored carbon. This could cause the release of the 140 billion tons of carbon that had been stored in the rainforest into the atmosphere tipping the world scales to the point of no return for climate change.
(Visited 299 times, 1 visits today)