This Independence Day, Flags go green too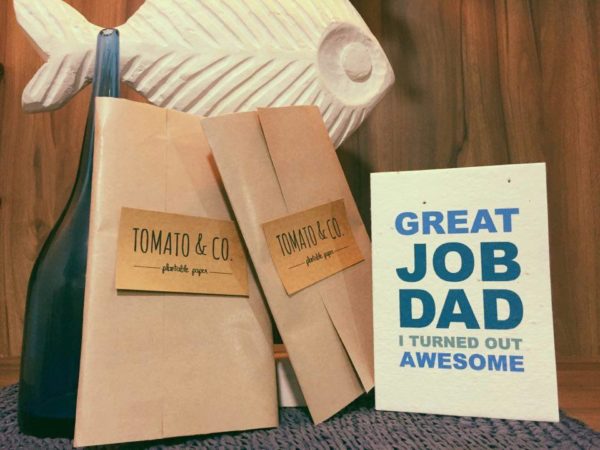 Planning to celebrate Independence Day without hurting the environment? Don't pick up flags sold on the streets as they are made of plastic. Instead, you could buy a seed flag-a flag made of seed paper; a handmade/biodegradable type of paper that includes any number of different plant seeds. Marketed by Tomato and Co, the company has already seen solid traction in terms of initial sales and receptiveness to the idea. The seeds sprout when the paper is planted in soil, thus raising saplings.
Kritika Saxena, a New Delhi-based biotechnology engineer, has sold these biodegradable bags to over 4,000 residents of Bengaluru in the past few days.
The idea for a flag made of seed paper first germinated when Kritika saw the number of plastic flags sold on the street,which ultimately end up in dustbins or on the roadside as litter.
Kritika started working on the seed flag in July, and the initial plan was to manufacture about 1,000 flags. Once she started floating the seed flag availability, the response was very good and started getting requests not just from Delhi, but also from other parts of the country. Till date, Kritika has sold over 14,000 flags to many places including Bengaluru, Hyderabad and Lucknow.
Many schools and people from around the country have requested for these seed-paper flags, and their orders are on the way. The dimensions of each flag are reportedly 2×3 square inches, and each flag costs Rs 8 per piece.
"The base paper, made from waste cotton fibre, has tomato and chilli seeds embedded and once sown it grows up as plants even with minimum moisture in the soil. The idea is basically to reduce plastic or paper garbage during I-Day," she added.
Thus, not only is the paper biodegradable but it saves water as well.
Although Kritika can fulfil the demands of individual residents and schools, she is unable to take on the requests sent by corporate companies working in Bengaluru as the window for production is very small with Independence Day arriving tomorrow.
(Visited 269 times, 1 visits today)