Gruner Claims To Become India's First Biofuel Firm To Use Napier Grass 
Gruner Renewable Energy (GRE) is now coming up with a bio-CNG plant at Lassangaon near Nagpur where it plans to use Napier Grass as its feedstock.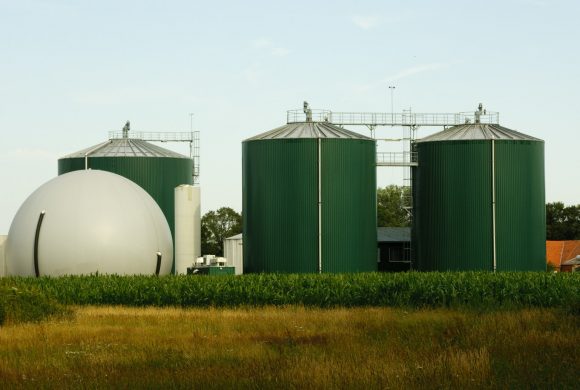 BIO CNG Pump Infrastructure
Newly-started Indian biofuel firm Gruner Renewable Energy (GRE) is now set to become the country's first biofuel company to use Napier Grass as its feedstock for bio-CNG production. Bio-CNG is a derivative of biogas, produced after removing impurities like carbon dioxide, hydrogen sulphide, and moisture. 
The company, which is working on constructing its proposed bio-CNG plant at Lassangaon near Nagpur, recently signed a partnership agreement with BioEnergy Germany to develop 100 Bio-CNG plants using multiple feedstocks, like Napier grass, in India.
This Napier Grass Bio-CNG plant is scheduled to be completed in November 2023. Gruner said that the partnership between GRE and BioEnergy Germany represented a historic moment, as it is the first time in history that BioEnergy Germany has joined forces with an Indian company to develop bioenergy plants harnessing the potential of Napier Grass. 
The company said that the Napier Grass Bio-CNG plant in Maharashtra would provide a clean and reliable energy source, promote agricultural sustainability, and provide new avenues for rural development. The project is expected to bolster economic growth and create regional employment opportunities.
Utkarsh Gupta, CEO of Gruner Renewable Energy, expressed his enthusiasm for the event. "We are delighted to collaborate with BioEnergy Germany to introduce India's first Napier Grass Bio CNG plant. This is a crucial step towards achieving energy independence while significantly reducing our carbon footprint. The project aligns perfectly with our vision of a cleaner and more sustainable future for India."
GRE has conceptualized and constructed this biogas plant for APSS Adarsh Bio Agro Pvt. Ltd, showcasing their commitment to promoting sustainable bioenergy production practices and empowering the region.
Gupta said Napier Grass is a fast-growing and high-yield energy crop that holds immense promise as a renewable resource for producing Compressed Natural Gas (CNG). With its rapid growth rate, high energy content, and minimal water requirements, Napier Grass has emerged as an eco-friendly and sustainable alternative to conventional fossil fuels.
Nils Rottmann, CEO, BioEnergy, Germany, shared, "India presents a tremendous opportunity for sustainable energy growth, and we are thrilled to be part of this exciting journey with GRE. At BioEnergy Germany, we bring to the table a wealth of experience, expertise, and groundbreaking technology that is poised to revolutionize the renewable energy landscape. Our focus on efficiency, sustainability, and environmental responsibility aligns perfectly with GRE's values, making this partnership a natural and prosperous fit."
(Visited 80 times, 1 visits today)