Republic Day Special: Indian Air Force to use Biofuel-driven Aircrafts in Flypast
Making the Republic day celebrations more special, The Indian Air Force will showcase aircraft flying on a mix of jet fuel and biofuel. This may start a new trend among the armed forces to contribute more in India's quest to opt for greener alternatives in all its spheres...
This year's 26th January celebration will have a greener flypast. The Indian Air Force will fly an aircraft operating on aviation turbine fuel blended with 10 percent biofuel for the first time at the Republic Day Parade.
The parade will see AN-32 biofuel-driven aircraft in Vertical Charlie formation. Last month the IAF flew India's first military flight using biojet fuel blended with Aviation Turbine Fuel on a Russian-made AN-32 transport aircraft out of Chandigarh. The Republic Day flypast on January 26 will consist of the IAF flying a formation of three AN-32s with the lead aircraft using blended biojet fuel.
"India's quest to seek alternate sources of fuel towards reducing its dependence on crude oil will now be showcased by the formation of An 32 aircraft flying in 'vic' formation. The lead aircraft of the formation, piloted by Squadron Leader Mehtab Sond of the Aircraft Systems Testing Establishment, will be flown using Aviation Turbine Fuel blended with 10 percent Biofuel," said the IAF in a statement.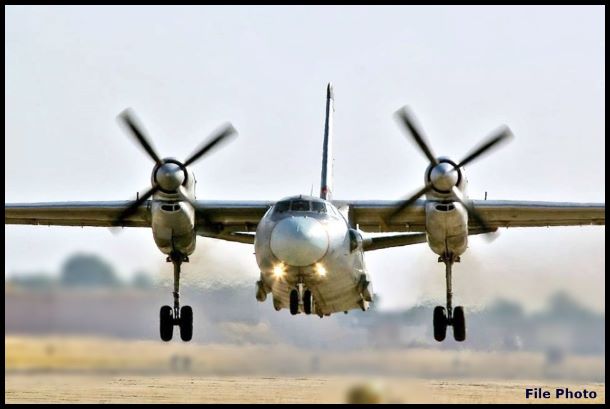 The Indian Air Force is planning to expand the use of biojet fuel on its transport fleet and helicopters before coming to fighter aircraft, after assessing its impact on engines, cost saving and production capacity in India, a top officer said last week during a media interaction.
While the IAF has not formulated a long-term plan on the use of biojet fuel, it is testing it on its aircraft and observing how it works. "Presently, we are in the experimental phase, so these trials will continue for some time. There are two aspects. One is what is the impact of biojet fuel on the systems and engines of the aircraft. That we will assess. Second is who will produce it. Where will it come from. What are the quantities required if we have to do a full-scale conversion and then how will it work?" said Air Vice Marshal RGK Kapoor, Assistant Chief of Air Staff Operations (Space).
"No nation has completely changed to biofuel. They are in various stages of testing, trials and impact study. It is a slow process. What we want to do is prove a concept. Once that is proved, then we know we can do it. Then, how to do it is not a big deal," he said.
While the biofuel is only being used on one AN-32 for now, the IAF plans to use it on twin-engine aircraft until proving the concept. Kapoor added that the IAF has already flown a few sorties using biofuel. "The fact is that the aircraft has taken off, it has done some flying and landed back. The aircraft has performed perfectly. There has been no problem on the aircraft so far. That is why we have the confidence to put it in the air and fly a little longer," he said.
When asked what will be the cost saving of using biofuel, the officer added that this will happen after seeing what India's farmers can do, the transportation cost and checking with companies on the production setup.
The fuel is extracted from Jatropha plant seeds using a technology patented by Council of Scientific and Industrial Research (CSIR), and Indian Institute of Petroleum, Dehradun. The IAF believes that successful trials of the fuel will lead to a significant reduction on India's dependence on imported crude oil. "The IAF's initiative is in line with the Prime Minister's vision to reduce crude oil imports and dependency to the tune of 10 percent by 2021," explained the IAF.
We at iamrenew think that the quest for biofuel usage by armed forces can be attributed to self-sufficiency rather than just cost saving. The reality can be that–coal liquefaction wastes Indian coal resource, which needs high overhead costs for transportation while biofuel needs large areas of land which is currently growing food to be diverted to producing biofuel. There isn't enough land and water resources at our disposal for that. Also, the cost of electricity, petrochemical fertilizer and pesticides reduce the output energy. If there is a feasible way to grow abundant biofuel crops on wasteland with proper water management, then the Biofuel industry can takeoff effectively in India.
Picture Credit: Indian Air Force
(Visited 398 times, 1 visits today)