Fashion's Faux Pas: Sustainable Efforts Found Declining in 2018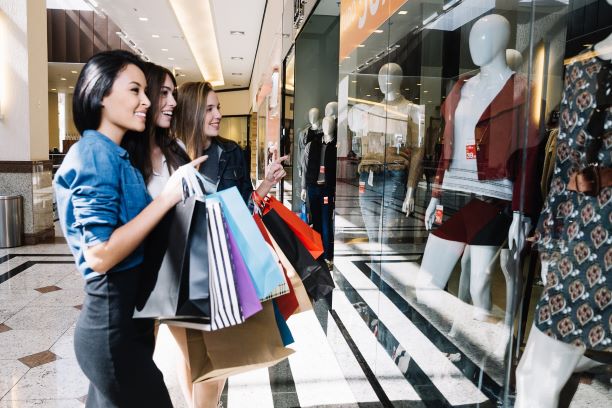 The fashion industry has slowed down its sustainability practices which may lead to an increase in wastefulness of resources.
The Pulse of the Fashion Industry 2019 Update report indicates that, as a whole, the fashion industry is slowing down on sustainability efforts.
The report, created by Global Fashion Agenda and Sustainable Apparel Coalition in partnership with Boston Consulting Group, uses a scoring system called the Pulse Index to evaluate fashion companies' sustainability goals and implementation efforts. It showed that while the fashion industry improved its overall score to six points in 2017, in 2018 that score decreased to only four points.
The slowdown in eco-friendly efforts is disappointing, considering data that illuminates the fashion industry's reputation for high waste-producing activities. Or perhaps it simply shows that the easy options are over.
Anita Dongre, an Indian fashion designer who with its brand runs Grassroot—a subset dedicated to ethical fashion also shared her views on sustainability. About 11 percent of India's export business is from the garment industry which is humungous. "Somewhere we underplay ourselves, and as a country we're very sustainable, but we try to ape the West and have become more materialistic. 30 years ago, we lived so mindfully—for instance we always had steel tiffins and never plastic. We always conserved; we were very mindful about wasting food. We have rich culture that we can imbibe from, there's so much we can still learn from the villages of India," Anita Dongre mused at the Copenhagen Fashion Summit held last week.
Today's consumers are taking note of fashion brands' sustainability focus as well. The Pulse report showed shoppers are increasingly interested in fashion brands' eco-friendly efforts, with 75% of consumers indicating they view sustainability as either extremely or very important to them.
But there has been an issue of affordability. Oftentimes sustainable fashion brands price their products beyond the average consumer's budget, which makes it harder especially for younger generations to adopt sustainable fashion practices. That could be made possible if businesses could bring transparency in supply chain management. Designers can also accompany their sustainable businesses with various innovations like waterless dyeing techniques, or new options of eco-friendly and bio-based fabrics to make their trade more sustainable.
For those who wish to shop more ethically, they can start by choosing natural fabrics and avoid synthetic fibers like rayon, nylon or anything that isn't naturally occurring, unless these are made from recycled plastics. Another aspect retailers could consider highlighting more prominently.  Many activewear makers like Bamboo tribe are now innovating to come up with natural yet unique natural fibers that are biodegradable. Next, Recycle or upcycle clothes and fabrics, this will avert these clothes to reach landfills and contaminate the environment with GHGs. Which also brings us to avoid cheap, trendy clothes that have no shelf life, rather opt for more durable fabrics like cotton or silk. Small changes might not look big however will have a big impact in saving our resources and in general will encourage fashion retailers to take note and increase their sustainable practices to accommodate this shift in consumer preferences.
(Visited 139 times, 1 visits today)