Telangana Cancels Uranium Mining in Nallamala Forests
In a major win for the locals and tribals of the Nallamala forest, the Telangana government passed a resolution to stop the mining of uranium in the region.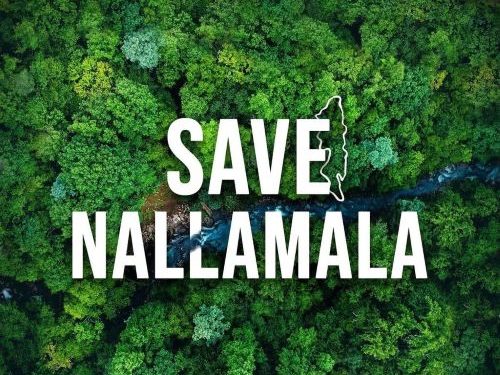 Earlier this week, the Telangana Legislative Assembly passed a unanimous resolution which urged the Centre not to allow uranium mining operations in the Nallamala forest region. "This House unanimously resolves to request the Government of India not to permit or allow uranium mining operations in Nallamala forest area of Telangana state," the resolution adopted by the House said.
The decision was reached after much uproar in the state against the mining of uranium as actors, NGOs, environmental groups and vulnerable tribals known as Chenchus joined in the protest. Many celebrities joined the #SaveNallamala campaign with popular actress Samantha Akkineni, actor Randeep Hooda, Indian doubles badminton player Jwala Gutta, director Shekhar Kammula, actors Tanikella Bharni and Sharwanand coming forward to support the campaign.
https://twitter.com/ActorSharwanand/status/1172483327216930816?s=20
"We have no intention of allowing uranium mining… We will not allow Nallamala forests (where the tiger reserve is) to be destroyed. It will contaminate the Krishna river from which we get drinking water. It will impact our capital city Hyderabad. So at any cost, we will not allow uranium mining. This is our firm decision. I request the people of the state not to worry about it," chief minister K. Chandrasekhar Rao, was quoted as saying in news reports.
The arrangements for uranium explorations by Atomic Minerals Directorate For Exploration And Research were underway when the campaign was launched. Nallamala forest is spread across several districts of Andhra Pradesh and Telangana, and the center supporting the nuclear power generation had granted an 'in principle' approval for survey and exploration of uranium in over 83 sq. kilometre area.
The proposed exploration can contaminate river Krishna on which Hyderabad depends for drinking water, and environmentalists have voiced concern over the impact the uranium exploration will have on the forests, part of which falls in Amrabad Tiger Reserve and Nagarjuna Sagar Tiger Reserve.
The Amrabad Reserve area is India's second-largest tiger reserve and is home to at least 13 tigers, a protected species whose numbers have been dwindling in the world. These protected areas are the last untouched habitats left for these majestic cats and last green covers for the states that have been facing water stress for many years now.
(Visited 1,714 times, 2 visits today)