Kerala Becomes First State To Address Antibiotic Immunity
In a significant move in the Health sector, Kerala became the first state in the country to launch an action plan to combat the growing cases of antimicrobial immunity.
Kerala has launched the Kerala Antimicrobial Resistance Strategic Action Plan (KARSAP) to deal with the issue of rising resistance to important drugs; becoming the first state to address the issue in the country.
Unveiling KARSAP, Kerala Chief Minister Pinarayi Vijayan called for the rational use of antibiotics. "Self-medication of people has turned out to be a public health hazard. Antibiotics are life-saving drugs, inappropriate use will make them inefficient for even smaller infections. Through this plan, the health department should ensure that the entire medical fraternity, including retail pharmacies and the general public use these medicines rationally,"
The plan will be implemented with the help of the health, animal husbandry, fisheries, agriculture and environment departments.
A year and half before, the Indian Government had asked the states to formulate a state strategy to tackle Antimicrobial Resistance (AMR), but till date, only Kerala has come forward with a plan.
Indians which are famous for self-medicating may not realize that this habit can create a national health hazard. The problem mainly arises from irrational use of medicines and excessive antibiotics used in livestock and poultry.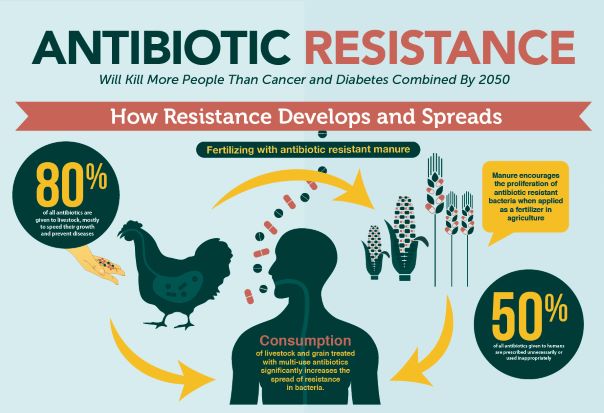 Amit Khurana, Programme Director, food safety and toxins programme at the Centre for Science and Environment, told Iamrenew, " Other states should sit with all the stakeholders and chalk out a plan. They should address 3 broad issues at hand, one-stop misuse of antibiotics in general, second curb misuse of antibiotics in animals and third-stop it at the environmental route." he goes on to say, " The states should make a strategy to treat waste, dispose of unused medicines carefully so that they donot re-enter the environment."
On a larger perspective, antibiotic residues in the effluents from farms, hospitals, laboratories pollute water sources and soil through which it enters into the food chain and skews the ecosystem balance.
AMR is a global health problem but is less addressed in countries like India. The irrational use of antibiotics causes the medicines to become ineffective in curing infections. According to WHO, Antimicrobial resistance (AMR) is becoming a new epidemic on the horizons of the different health systems across the globe. It is now equating the attention of other global health problems such as HIV, to such an extent that experts have started thinking that the Antimicrobial Resistance, especially antibiotics, will take us back to the old times where people were unable to treat common infectious diseases including pneumonia, tuberculosis or common STDs.
Statistics and several pieces of research show that by 2050, antimicrobial resistance will be responsible for 10 million deaths every year if nothing is done about it, and as a result, become the number one killer.
Khurana further added that general masses should stop self-medication, only follow the prescription dosage and refrain from demanding antibiotics in general. He urged that all of us should demand eggs and meats free of antibiotics so that we stop eating the contaminated produce.
Globally, Popular fast food multinationals have committed to eliminating antibiotic misuse in their chicken supply chains in the US and other European countries. But in India, according to CSE report, simply due to lack of public awareness and frail laws, these companies have worked scot free till date with no concrete plan to eliminate the misuse of Antibiotics.
(Visited 441 times, 1 visits today)