The Apple Car Project. What Can We Expect?
The carefully worded leaks from Apple, on a possible Apple electric Car by 2025 is a fascinating vindication of where the world's most valuable firm sees the next big opportunity.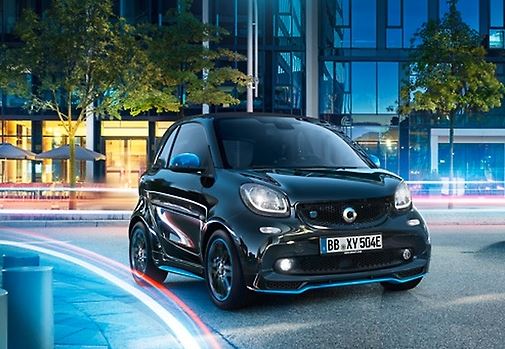 The Daimler Smart Car
With a global news agency (Reuters in this case) almost confirming Apple's plans for an electric car, one must realise what this means.
For one, there is the usual promise of the car achieving a breakthrough in lower prices and battery technology.  Both areas that are highly debatable. Apple, if it has built a reputation for anything beyond its designs is known not to be a price warrior. So yes, you can safely forget any price fights, although you might  be told that for the "value' you are getting in the new car, the price is just right, as some iPhone owners sincerely believe.
On to the technology now. The iron-phosphate technology for batteries that has been mentioned as the  'breakthrough' that Apple will use, is already being used by Tesla for its Shanghai gigafactory.  In fact, a number of Chinese manufacturers are also on it , churning out ever higher numbers as we write.
Where Apple might hope to build a differentiator is possibly the AI (artificial intelligence)powered self driving system in the car, something it has actually been working on through its 'Project Titan', which has now apparently morphed into the EV project.
So why is Apple getting into this ?
For one, integration of the phone with a car is far more intuitive than it is with say, a television, and the auto market offers the kind of volumes and margins that a firm the size of Apple seeks at the minimum.
Interestingly, proven hits like the Daimler promoted SMART car , seem t be at the end of their life cycles, ready for a refresh. Apple possibly sees the opportunity there, and the chance to scale it up, now that the time is finally right.
For the record, the SMART brand sold a total of 107,100 fortwo and forfour models in approximately 40 markets worldwide in 2019. The SMART car, which gets its name from the collab between SWATCH, the swiss watch maker and Mercedes, demonstrated a clear preference for stand out looks and design when it comes to EV's, and that's an area Apple certainly is good at. 100,000 is incidentally, the minimum viable number considered necessary for an EV manufacturing plant.
So what can the market expect to see from an Apple entry?  However unlikely it is, there is no doubt that the broader EV segment will benefit. An entry from a brand like Apple, with its immense loyalty among users, has the possibility of nudging any numbers for EV adoption and spread by a few percentage points by 2030. If their battery breakthrough  is as revolutionary as promised, that will have an impact well beyond EV's, to energy storage at scale, and possibly in the rooftop solar category as well. Mini-grids could get a fresh lease of life, for instance.
One still has to wait and see if Apple will go it alone, or with one of the legacy auto firms, that have committed serious investments to their EV projects now, and perhaps still need that one brand or model that signals a decisive break from their past. An Apple-VW EV anyone?
(Visited 416 times, 1 visits today)