Noida's Aqua Line Metro Will Be Powered by Solar Energy
Instead of using conventional power supply, Noida-Greater Noida Metro Rail corridor's Aqua Line will use solar energy to power all its stations. The Aqua line will be operational soon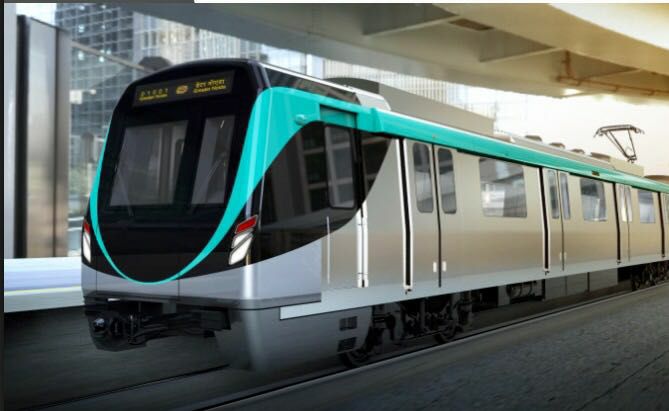 Soon-to-be-operational Noida's Aqua line will be powered by Solar Power. Taking cue from Delhi Metro railway corporation, DMRC , the Noida Metro Rail Corporation or NMRC would use solar power for all its 21 station on its Aqua line.
The NMRC has entered into an agreement with Sukhbir Agro Energy Ltd and plans to install solar panels on every station roof, parking area and also boundary walls. That's not all, NMRC will purchase this power at Rs 3.25 per unit for the power, which, it claimed, is the 'lowest tariff' for any metro rail service using solar power. The PPA is 10 year long. An NMRC official said the cost of purchasing power from other sources would have been around Rs 6 per kWh.
These installed panel will produce 10 MW of power and Sukhbir Agro will start with installation work in a month and will likely be completed within 6 months, according to officials known to the matter.
Aqua Line will run between Sector 71 station in Noida and the Depot Station in Greater Noida, covering 29.7 km through 21 stations.
PD Upadhyay, executive director of NMRC, said that NMRC had received a subsidy of about Rs 14 crore from MNRE.
Cashless service
NMRC Managing Director Santosh Yadav has further added that Aqua Line metro smart card 'acome,' will not only be used for Noida metro rides but also for the city bus service that NMRC will offer, cinema, shopping at the metro stations and paying parking charges.
Cheaper Fares
According to sources, a committee formed by NMRC officials have made recommendation to Managing Director of the corporation, Alok Tandon, to keep the fares slightly lower than the Delhi Metro, similar to that of Lucknow Metro fare system, where the metro fare increases with the number of stations.
Lucknow Metro charges a base fare of Rs 10. For travelling between the first two stations, commuters pay Rs 10, for travelling from one station to the third station, commuters pay Rs 15 and for travelling between two stations which have two, three, four or five stations in between, commuters pay Rs 20. While Delhi Metro commuters have to pay on the basis of the number of kms traversed- for the first two kms- Rs 10, for two-five kms- Rs 20, for five-twelve kms- Rs 30, for twelve-twenty one kms- Rs 40 and so on. These rates have come in for some criticism in recent weeks, for being on the higher side, especially  for people travelling from its satellite cities like Gurgaon and Noida.
Route
Noida Metro's aqua line will be 29.7 kms long. The project, which is to open soon, will cost around Rs 5,503 crores for development. The metro will run from the depot station in Theta in Greater Noida to Noida's Sector 71, covering 21 metro stations. 15 metro stations will fall in Noida, from Sector 149 to Sector 71, while 6 metro stations will be in Greater Noida, passing through Delta 1, Alpha 1, Alpha 2, Pari Chowk and Knowledge Park 2. There are very high hopes that the line, once operational, will help decongest, and make travel much more convenient between Noida and Greater Noida, besides making Greater Noida much more accessible. Currently, the 30 km stretch from Noida's Sector 18 to Greater Noida is proving to be a huge challenge for travellers between the two 'cities', with an especially high rate of fatal accidents on the key Noida Greater Noida Expressway.
(Visited 423 times, 1 visits today)