Daimler CEO says Mercedes Benz Open To Work With Tesla Again
According to media reports, Mercedes Benz Parent company Daimler is open to another collaboration with Tesla.
Dieter Zetsche at the launch of Mercedes EQC PC: Daimler Media
Dieter Zetsche, CEO of Daimler Motors told a Polish Newspaper Rzeczpospolita that future partnership with Tesla is not ruled out. The news comes out after mere weeks after Tesla outsold Mercedes Benz for the first time in Q 3 in the US.
Reaffirming to its belief in electric vehicles as a part of its plan, Zetsche said that Daimler bought shares in Tesla at the 'critical moment'. In 2009, the German carmaker acquired 10% equity stake in Tesla and invested $50 million and both were working closely to integrate Tesla's Li-Ion Battery and charging into Daimler's first 1,000 units of electric smart cars.
In October 2014, Mercedes Benz parent company sold its stake for nearly $800 million, and Zetsche adds that he did not regret the decision even though Tesla shares rose sharply. By 2016 despite reports of successful partnership the German car maker stopped working with the silicon valley electric automaker.
"But this does not preclude cooperation in the future," said Zetsche adding that the two will remain competitors, "This will be good for the automotive market."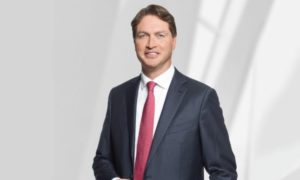 The statement leaves open some interesting possibilities as Zetsche is due to quit Daimler's post in May next year. Daimler recently dissolved its US energy subsidiary that built batteries for homes, it ended  its rivalry with Tesla from its energy storage division. Even its all electric crossover EQC is expected to come out in 2020 which currently lags behind Tesla's engine power, battery, IOT updates and other technologies. With Zetsche's exit, next in line Ola Kallenius will have to make the big calls on its Ev strategy.
An obvious area for cooperation can be the  EV charging infrastructure . Tesla has often talked about how they would be open to sharing their Supercharger network with other players.
Since the  2008-2009 economic crisis, the auto sector has simply not seen the sort of glory days it was getting used to on the back of the booming Chinese market. With that market becoming intensely competitive with Chinese players pulling their weight too, the sector desperately needs a way to discover the sort of growth and profitability that can sustain it for the future.  Otherwise, further consolidation could be just a mild recession away.
Also Read: Achtung Tesla, Audi Reveals its all electric E-tron
(Visited 356 times, 1 visits today)