Wind Energy Pioneer Denmark and India Ink Cooperation Agreement
The pact with the Wind Energy expert should help India progress on its own plans for 5GW offshore by 2022 .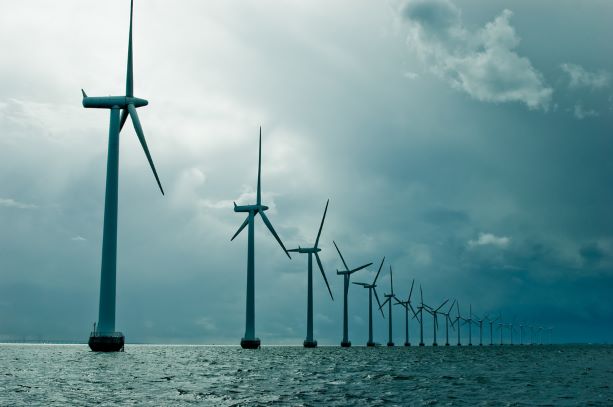 Prime Minister Narendra Modi chaired a union cabinet meeting where it gave an approval for a cooperation agreement between Ministry of New and RenewableEnergy (MNRE) and Denmark's Ministry for Energy, Utilities and Climate. The agreement is a significant move for both countries, with India getting access to the latest technology and other inputs for offshore wind, an area where it has lagged so far. Denmark, as a wind energy pioneer, with some of the world's largest firms in the sector in Vestas and Siemens Wind Power, besides a full ecosystem of component suppliers gets broader access  to a market where these firms have had a presence for a while now.
A strong European interest in developing better wind energy infrastructure has been on the cards for a while, thanks to the technological leadership firms from the continent still enjoy in the sector, and the need to find newer markets for their offerings. Denmark itself has set itself a target to increase the share of electricity production from wind to 50% by 2020, and to 84% in 2035. It currently gets well over 40% from Wind Energy. Making it one of the more energy secure countries in the world. Current installed capacity for Wind Energy is at 5.4 GW, which has meant that on some good days, wind energy has generated over 100% of electricity requirements for the country with a population of under 6 million people.  
The pact between the two allows for strategic cooperation in renewable energy with focus on offshore wind energy and a Letter of Intent to establish an Indo-Danish Centre of Excellence for renewable energy in India. The agreement was signed in March this year.
"The areas of cooperation would include technical capacity building for management of off¬shore wind projects, measures to develop and sustain an efficient wind industry, onshore as well as offshore; measures to ensure high quality of wind turbines, components, and certification requirements; forecasting and scheduling of off-shore wind," an official statement said.
The Centre of Excellence in Integrated Renewable Power would work on renewable energy resource assessment with focus on onshore and offshore wind; hybridisation of wind, solar, hydro and storage technologies besides testing and R&D,  and skill development or capacity building.
The pact is just one formal indication of what is likely to be much stronger cooperation between European nations and India in the energy space. These are countries that  have realised the impact of climate change, and taking serious steps to combat it by moving to a low carbon set up. For them, supporting India to do the same is the best way to make a wider impact to what is a global problem by all accounts.
(Visited 271 times, 1 visits today)