The Discom Mess, and Unintended Consequences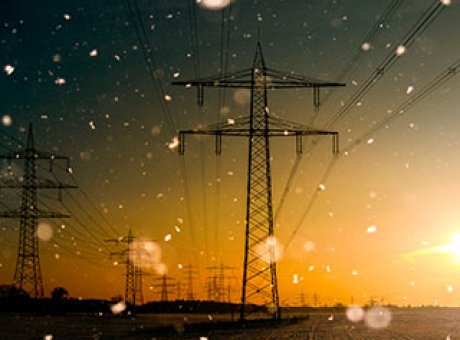 The Discom Mess in India is undoubtedly one of the more intractable challenges for the overall economy. While Free Power for agriculture has been one of the most controversial subsidies under the lens. combined with other factors, it has made discom financials a investment horror show. We look at the many other problems that the poor financial state of discoms has created for the energy sector
For every single stakeholder in the power sector in India, where renewable energy producers are an increasingly important voice, the one issue that has the biggest impact, and is discussed the least perhaps, is the state of the discoms. India's power distribution firms across every state, or discoms as they are known collectively, are probably single handedly responsible for  most, if not all of the issues plaguing the sector today. Not only that, these issues have an impact on sustainability too. Groundwater levels in states with free power have the highest dark zones for instance.
For Financial year 2019, these state-run electricity distribution companies have reported a near doubling of their financial losses  at Rs 28,369 crore. This is a clear reversal reversal of the trend of  declining losses  in FY17 and FY18 on the back of the Ujwal DISCOM Assurance Yojna, or  UDAY scheme. The UDAY scheme had been launched with much fanfare in 2015, with an intent to cut down the losses, and create grounds for a fresh start, so to say. States took over 75% of discom debt, while the central government stepped in with energy efficiency schemes and subsidies for solar water pumps for instance.
Multiple reasons, from  delays in payments by state governments, to inadequate pass through of rising costs has brought things back to square one. The big one is the Rs 1.35 lakh crore worth of regulatory assets — unpaid discom expenses which state electricity regulators acknowledge as pass-through costs, but are not immediately built into tariffs — due to inadequate tariff hikes. Only 17 states had increased their tariffs for FY19, compared with 22 for FY18. In 2019, the median tariff hike was barely 1% , following a trend of slowing hikes, mainly due to political pressure.
The Saubhagya scheme for electrification of households didn't help either as it increased distribution costs and losses .  All adding up to an 88.6% hike in losses as compared to 2017-18. This has easily made discoms the weakest link in the electricity value chain. Which is where the next set of problems start. We have listed 5 which really matter. Even as the central government works on UDAY2.0, it will need to reverse the massive damage the sector is already incurring.
The Renewables Strangle . According to figures released by the Central Electricity Authority (CEA)up to July 31, 2019, 376 renewable energy generating projects across India had dues totaling Rs 6872 crores, or just shy of a billion dollars. These 376 projects accounted for 17,897 MW of renewable energy generating capacity in the country.  For a sector that is still dependent on equity and foreign investments to a large extent, such delays do nothing to make a stronger case for investment.  Discoms of course will blame their own receivables worth almost Rs 41,000 crores, from state departments and express helplessness. Quite simply, in India, the renewables push has never been seen from the environment lens by the power ministry, or discoms at all. Even for rooftop solar, an area where we have been way behind targets, as a key nodal agency, discoms have been the biggest stumbling blocks to faster spread, resisting the move by their 'better' consumers to go for solar or wind energy respectively.
2. Power Transmissions takes a hit. By most estimates, India needs $60-$80 billion dollars of investment or Rs 5 lakh crores for its transmission infrastructure. This is required not just to meet the higher demand , but also to make the grid capable of handling the new reality of a higher share of renewables and categories like Electrical Vehicle charging.  The discom mess will ensure that investments here will flow sporadically, and continue to depend on a fiscally strained  public sector system. That will have a cascading effect on every aspect of the power structure, from generation to tariffs.
3. Distortion in power pricing. Constrained by the pressure to provide free power in key states, for which even the subsidy payments are delayed from the respective states, discoms have been leaning on their industrial and other major consumer segments to make up for the shortfall.  That has led to severe distortions in power costs, with some states charging   300% premium on actual power cost from consumers. Even the national capital Delhi, where the state government has made electricity free for the lowest slab of consumers, the peak rate is Rs 8.25 now, a price that can be considered a serious competitive disadvantage for many businesses.
4. Increasing Inefficiency. As a category, not much needs to be written about the relative efficiency of government run enterprises. But discoms are fast becoming a special category in themselves. A subsidy driven culture simply creates opportunities to hide other inefficiencies behind such subsidies, making some of these enterprises completely unfit for making the sort of changes that will be demanded of them, if at all the relevant stakeholders at state and central level ever bite the bullet.  This inefficiency and corruption is a malaise that can spread very quickly, and it might be too late already to fix some of the prime cases.  In fact, one of the glaring misses under the UDAY scheme is the failure to bring down T&D losses, which were supposed to be at a generous 15% by this year. They are closer to 19% even today, a figure that is becoming stubbornly sticky and the new normal.
5. Ambitious goals, no route to achieve them. One of the biggest goals of the government, after 100% electrification under SAUBHAGYA, is to provide 24X7 power to all.  Quite frankly, the combination of artificially low or free power tariff, and the reasons mentioned above means that this ambition is likely to be quietly buried or forgotten in the coming two years, when it was to be achieved. That would be a real tragedy, for nothing hurts quite as much as experiencing the transformative power of electricity, and then, not getting enough access to it. Even basic targets like those on smart meters are likely to be affected , if this state of affairs is allowed to continue.
(Visited 305 times, 1 visits today)