The Big 2020 Milestone : Solar to Overtake Wind Energy in India
Wind Energy, which had enjoyed a strong headstart in India, has been falling away, even as Solar catches up. 2020 will probably see total solar capacity overtake wind energy capacity in the country for the first time, ever.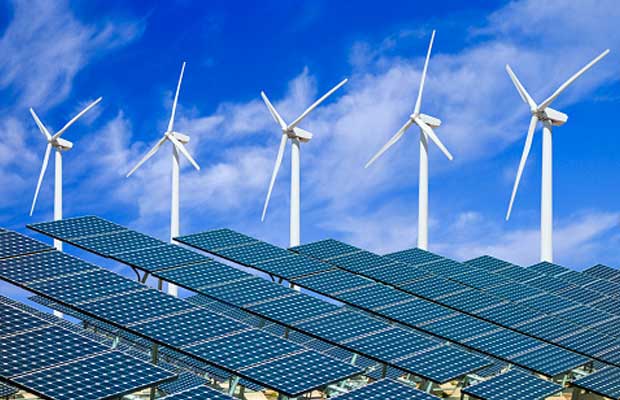 More Sunny Than Windy
Wind Energy, , which along with Solar Energy is expected to play a significant role for India to meet its 175 GW target from renewable energy by 2022, finally faces the new reality.  The solar decade is upon us. In fact, may industry insiders opine that thanks to its much narrower requirements for the right location, the low hanging fruits in wind energy are very close to ending soon. Future growth will require concerted action at both the state and central levels to ensure India maintains its status as a wind power too. For India, solar edging ahead will mean doing it well ahead for when the world is set to follow, by 2023. Even though it is predicted that in actual generation, Wind Energy is unlikely to cede pole position at least till 2028 or beyond globally, thanks to the much higher efficiencies being delivered by Wind Energy projects today.
For the first time ever, Solar capacity in India will overtake Wind Energy capacity, a gap that is expected to keep widening from this year onwards.  In fact, if one goes by the monthly MNRE note for the Indian cabinet, as of December 2019, the gap between Wind and Solar energy was down to just 3.77 GW by the end of 2019. Of the total capacity of 85.90 GW, 37.50 GW was Wind Energy, 33.73 GW of Solar, 10 GW of io power, and 4.67 GW of small Hydro (under 25 MW projects).
In 2020, Wind Energy capacity additions could be down to just 2.5 GW, reckons a new report from ICRA, a research agency. faced with a challenging operating environment in terms of payment delays from discoms and a tight financing , ICRA's report claims this will be an improvement over the 1.6 GW that was actually commissioned in 2019. What this does is make the 60 GW target for Wind Energy an even bigger challenge than the 100GW target set for Solar power, by 2022.   Keep in mind that the Power and  MNRE minister, Shri R.K. Singh  has repeatedly asserted that the government is on track to achieve the targets by December 2022.
Against the 5 GW to be commissioned as of December 2019, as per the timelines provided under the bids awarded by the Solar Energy Corporation of India (SECI), NTPC and state utilities, only about 2 GW is estimated to have been commissioned," according to  Girish Kadam, Sector Head & Vice President – Corporate ratings, ICRA.
The fall from grace, so to say, of the Wind Energy sector has been symptomatic of the problems affecting renewables in India, where the sector has found itself falling into the pitfalls of a weak, crumbling distribution network, manned mostly by state owned firms. Add to that the normal bugbear of land availability and other state level regulatory issues, and you get just why almost every independent research firm has been pessimistic about India meeting its targets. This has seen firms either shift focus way from wind to more solar assets, like Renew Power, or even look at acquisitions rather than fresh bids, as seen by the poor response to recent bids. Wind Energy rates have also come down all the way to Rs 3 levels, a far cry from the heady days of Rs 6 and above that ruled before 2016.
So when could the overtake from solar actually happen? Looking at the projects pipeline, we estimate June 2020 when Solar will actually move ahead. Of course, when it comes to actual generation, Wind Energy might just keep its lead for a little longer, thanks to the much higher CUF rates on Wind Power . On that front expect 2021 to be the banner year for Solar.
(Visited 482 times, 1 visits today)