Renewables Driving down the Prices of Power in Australia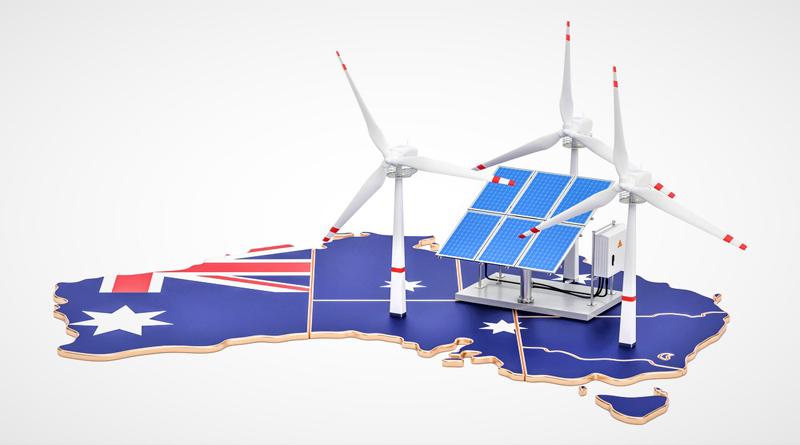 A new study has found that renewable energy has reduced electricity prices by far more than the subsidies that are paid for it.
As the Australian Government seeks to develop a new energy policy to compensate for the failure of the National Energy Guarantee earlier this year, a study conducted by the Victoria Energy Policy Centre found that the rise of renewables has in fact lowered the electricity prices in Australia, even more than the subsidies paid for it.
This comes as a good break for the Government, which hopes to pass new laws to force energy companies and especially retailers to charge customers less for electricity. The study focused on the South Australian electricity market found households in the state on an average to have the highest rates in the world. Ahead of Denmark and Germany which have the highest rates of taxes in the world.
It was revealed that gas-fired power was pushing the rates higher, but the study's lead author Bruce Mountain said the research provided verifiable evidence that renewables drive down prices. "What our study finds unequivocally is the route to lower prices lies with cleaner sources."
The study used computer modeling to crunch wholesale electricity price data for every 30 minutes from 2013-2018, after sampling the data they found the factors that led to those prices. And it found that wind and solar generation in South Australia actually brought wholesale prices down, more so than the subsidies paid for them, even as the households in the state were paying the highest average electricity bills in the world.
It found that in FY2017–18, renewables, mostly due to high wind generation, reduced wholesale prices by an average of about 30 percent, around $37 per MWh. Far more than the cost of the subsidies that were paid for them, which the study found to be $11 per MWh. And with retailers/generators being able to sell electricity on the wholesale market at low costs thanks to no capital needed for operation of the solar/wind farms, displaced more expensive offers from gas generators, effectively reducing prices for the entire market.
But the study found a reduction in wholesale prices thanks to renewables wasn't enough to offset the high price of gas. As expensive generation from gas-fired power stations was still needed especially with wind and solar not producing energy around the clock. The study found electricity sourced from gas pushed prices higher by about 40 percent on average in FY2017–18, around $56 per MWh.
"As long as you have so much gas generation with such inefficient and old gas plants … your prices will be high." Bruce said. "What tends to happen is that gas is setting the price so high, so often, that it overwhelms everything else," he added.
Read More: Why these stories from France, Australia, Germany, California and the UN matter.
(Visited 86 times, 1 visits today)