For France, a milestone crossed as Renewable Capacity Crosses 50 GW mark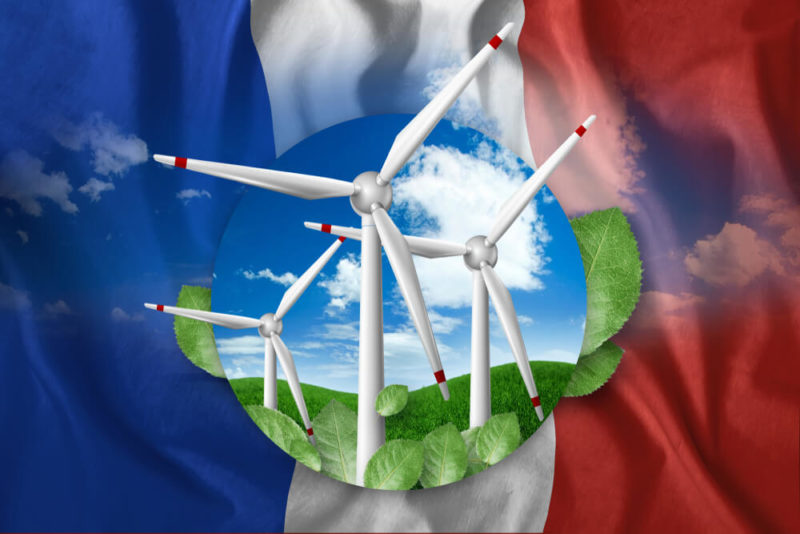 With the commissioning of 528 MW of wind and solar capacity in third-quarter of 2018, total installed renewable energy capacity including hydro now stands at just over 50 GW.
According to the latest quarterly report by the French renewables association SER, the total amount of renewable energy across the French grid crossed 50 GW at the end of the third quarter of 2018. A quarter in which France added 528 MW of Wind and Solar capacity to its grid.
According to SER, the combined total of all renewables now stands at 50,188 MW for the period up to September 2018. In the third quarter of the year, 565 MW of new facilities were connected to the metropolitan electricity grids, with wind and solar respectively accounting for 315 MW and 213 MW and over the last year, new capacity additions have been 2591 MW.
In another quarterly report released by French electricity grid operator RTE, it was revealed that power from renewable energy sources accounted for 21 percent of the total electricity consumption during the period.
The report further highlights that France is on track to meet its target of 15 GW of installed wind capacity by the end of the year. With the commissioning of 315 MW capacity in the last quarter, and a total of around 1.4 GW for the year so far, installed wind energy capacity reached 14,288MW, by September end. However, the installation of solar power capacity would likely fall short of the 10.2 GW target by the end of the year, with installed solar capacity being 8.3 GW as of the end of September. 
In October, the French parliament voted to cut nuclear generation capacity over the coming years from 75% to 50%. The bill also included a goal to increase the share of renewable energies in the country's electricity generation to 23% by 2020 and 32% by 2030. Moreover, plans to reduce the country's 2012 levels of energy consumption by 20% by 2030 and halve it by 2050 were also agreed by the parliament. French lawmakers also voted to reduce greenhouse gas emissions by 40% compared to the 1990 level in 2030 and by 75% in 2050. 
Earlier this month, UK-based analyst firm Aurora Energy Research said that the decision by France's Government to diversify its energy mix away from nuclear will set the country's energy market on a route to unprecedented change and transformation, which they predict will unlock a €45 billion investment opportunity for the French renewable energy market. 
Read: France's journey to a coal-free, 100% renewable energy mix by 2021
(Visited 97 times, 1 visits today)