In Odisha, solar plans finally have a showpiece, thanks to IBC-Solar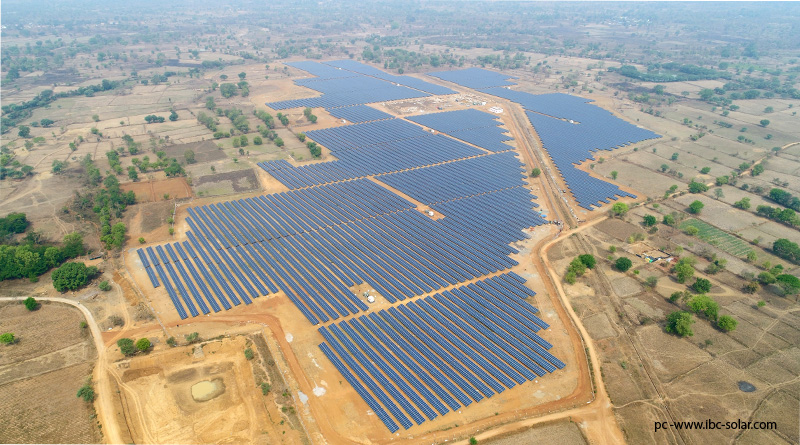 Odisha, a state that has the twin benefits of high irradiation from the sun as well as a 560 km long coastline has been a relative laggard when it comes to the push for renewable energy.  With the industry moving on to talk of hybrid models like Wind + solar and a shift in focus to rooftop solar too, the state clearly needs to move much faster to play catch up with its neighbours in South India.
The good news is that the state finally has its first really 'large' solar installation up and running, with the commissioning of IBC-Solar's  27 MW solar plant in Kesinga, in the state's Kalahandi district. This single project improves Odisha's renewable capacity by almost 30 percent, as the state earlier had barely 90 MW of installed capacity. This compares very unfavourably with other states like Rajasthan, Chattisgarh, Telangana, Andhra Pradesh and more which have racked up capacity's over 2000 MW in the last three years itself.
For IBC-Solar, the project is a welcome achievement,  considering the pace at which it has moved from award to commissioning. The form signed a 25 year PPA through the Solar Energy Corporation of India in a tender it floated for 270 MW in August 2016. Land acquisition was completed by August 2017, and a transmission line of 8km built to evacuate the power from the plant. Actual construction of the plant started in November 2017, ensuring a clean, relatively benign stretch of favourable weather conditions to complete the project by peak summer now.  "With this project, we have consolidated a strong know-how in project development, land securitisation and grid connection in Odisha, a state with a high potential for solar PV build-up", says José María Llopis, CEO of IBC SOLAR Energy GmbH. It is not only the company's largest single location plant but also its first project in India that was fully developed, financed, constructed and commissioned by IBC SOLAR alone.
For Odisha, which has set itself a target of 2750 MW of renewable energy by 2022, of which 2200 MW is expected to be solar, the experience with the project should give a fillip to its efforts. In August 2017, the state government had also announced its policy for rooftop solar, which envisages grid-connected rooftop installations. Somewhat like the Delhi model we reported about earlier.
Orissa's lagging behind in renewables is a bit of a surprise, considering that the state has one of the better records in freeing up distribution and moving to a market linked setup for its energy generation and distribution. Probably a story in itself for us!

(Visited 432 times, 1 visits today)