France Cuts Tariffs On Off-Shore Projects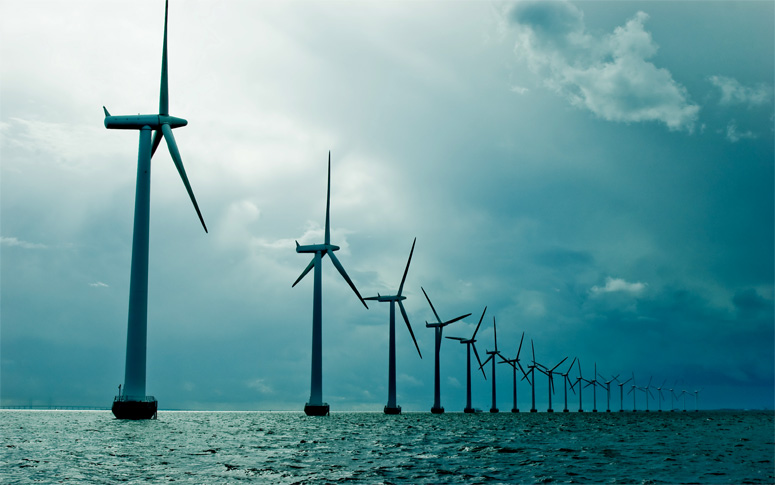 The French government earlier this week approved six delayed off-shore projects but on the flip side sharply cut their subsidies.
The public has been in opposition to the commissioning of the wind farms since 2012 when France had awarded tenders for six projects to French and foreign utilities with contracts to sell electricity at feed-in tariffs guaranteed by the government of around 200 euros per megawatt (MW) for 20 years.
J'ai annoncé hier la confirmation des premiers projets éoliens offshore. Aujourd'hui, on travaille sur les zones d'implantation des prochains appels d'offres pour l'éolien flottant. pic.twitter.com/E9T97RDOR8

— Emmanuel Macron (@EmmanuelMacron) June 21, 2018
However, since then prices for international offshore wind power have more than halved. French energy regulator CRE has said the projects were too costly, with planned subsidies adding up to nearly 41 billion euros ($47.5 billion).
"We will bring about renewable energy more quickly and less expensively: the projects are confirmed, their public subsidy is reduced by 40 percent," French President Emmanuel Macron said on Twitter, confirming earlier tweets by two utility executives.
Accord trouvé sur six projets éoliens (dont celui de la baie de Saint-Brieuc). Nous allons faire plus vite et moins cher pour l'énergie renouvelable : les projets sont confirmés, leur subvention publique réduite de 40% et les engagements industriels tenus. pic.twitter.com/msnUyroBDd

— Emmanuel Macron (@EmmanuelMacron) June 20, 2018
The renewable energy industry has been critical of the government for reneging on its contract, saying that they are not to blame for the delays.
When France awarded the tenders at what were considered relatively high prices, it wanted state-owned firms Areva and Alstom to deliver French-design wind turbines for the projects and thus launch a French offshore wind industry to compete with Denmark's Vestas and Germany's Siemens.
But since then the two French firms' wind turbine activities have been acquired by foreign rivals,  Areva by Siemens Gamesa and Alstom by GE. Hence, France has had to drop its dream of developing a French offshore wind industry.
GE said in a statement it welcomed the government's decision to go ahead with the projects, which it said would create jobs and economic growth.
This announcement comes after the French government proposed in March this year that it planned to renegotiate or cancel all its off-shore projects.
The situation has interesting parallels with India's solar industry, where the government, for all its hopes for a domestic manufacturing base finds that they just cannot compete with Chinese imports. Chinese manufacturers control almost 90% of global manufacturing.  So caught between cheaper power thanks to Chinese equipment or domestic manufacturing, the government is currently sitting on the fence.   Will a few headlines grabbing acquisitions by the Chinese settle the matter once and for all?
(Visited 69 times, 1 visits today)