50 HCNG Buses Start Operations In Delhi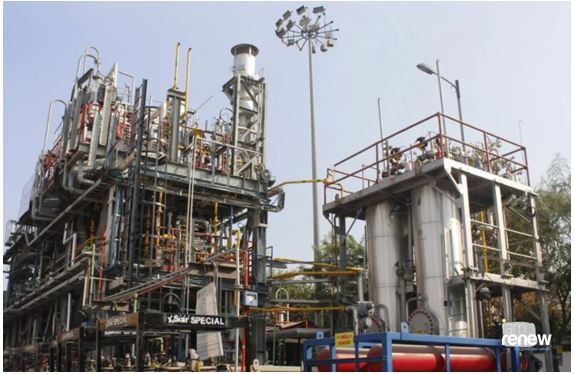 On October 20, Delhi welcomed 50 HCNG buses to its public transportation fleet. These buses, which cause even less pollution than the pow pollution CNG buses that the fleet runs on, offer a bridge to a zero pollution future with Electric buses possibly, or even buses that run completely on Hydrogen fuel, eventually.
HCNG, or Hydrogen Enriched Compressed Natural Gas, is a process by which a 'compact reforming process' on CNG blends Hydrogen with the CNG. For Delhi, this has been achieved by Indian Oil Corporation, the largest fuel retailer in the country, through a patented process it has developed. 50 buses, using the same fuel, started operations yesterday. The buses were flagged off by the Union Minister for Petroleum, Dharmendra Pradhan, accompanied by Delhi transport Minister, Kailash Gahlot.
For now, the firm has set up a pilot plant that can blend upto 4 tonnes of such HCNG everyday, more than enough to power the 50 buses that have been converted for the new fuel intake. In fact, one of the advantages touted for HCNG is that it requires very minor modifications in the exiting CNG powered buses,  making it an ideal improvement at low cost over the CNG buses.  But weren't CNG buses zero pollution? Contrary to government messaging, not really. While CNG is upto 35 percent less polluting than diesel, especially when it comes to particulate pollution, CNG does leaf to emission of greenhouse gases, at a level that is about 80 percent of diesel. Thus, while better, it is by no stretch a permanent solution to any target that seeks a zero emission solution.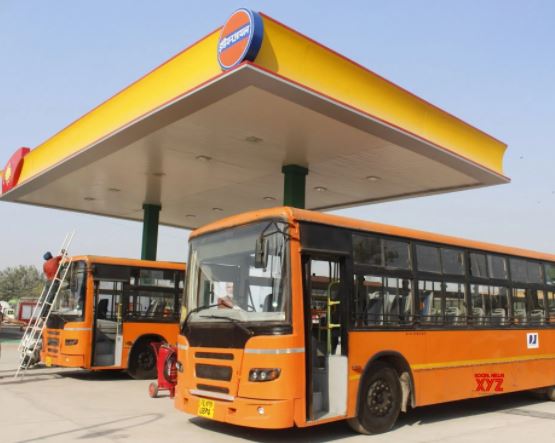 HCNG makes a further improvement on those numbers, besides offering slightly better fuel economy too. Carbon Monoxide, one of the deadliest emissions from CNG burning, is also reduced considerably when using HCNG.
On the other hand, the HCNG option has been developed simply because a pure hydrogen option, while technically feasible and even in use in some parts of the world, remains far more explosive and consequently  dangerous to use, than HCNG, which contains 30 percent Hydrogen.  The cost of a completely Hydrogen fueled conversion is also way higher (over 100 percent), making it unviable for now.
The present initiative was also nudged ahead by a Supreme Court 'suggestion' in 2018, that wanted the firms involved to explore Hydrogen fuel options for public transportation. In that respect at least, this move seems to offer much more promise than the SC's other push for smog towers, which has every likelihood of being a waste of public money.
(Visited 205 times, 1 visits today)