YouTube Star Bhuvan Bam Addresses Water Shortage in his Video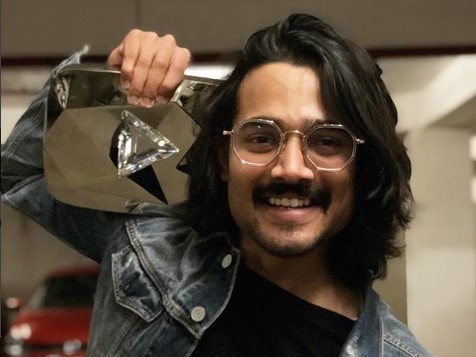 Adding a twist to one of the most important social issues of water conservation, social media influencer Bhuvan Bam used his show 'BB ki Vines' to warn about the need to act and conserve water.
Social media influencer and YouTuber Bhuvan Bam, who has garnered popularity among the Indian youth with his rib-tickling comedy in his hit online series 'BB ki Vines', did not shy away from talking about an uncomfortable topic of water shortage.
In his latest video, Bhuvan Bam addressed the problem of 21 cities running out of water by 2020 and showed how to conserve water in a household and at an individual level. In the video, he also highlighted how media, like newspapers, have failed to inform general masses about the issue of water scarcity, which begs the question as to why major newspapers, magazines or media outlets do not talk about the uncomfortable truth.
Government announcements have so far been limited to run-of-the-mill news reports and banners across government buildings on special occasions. In a first, a social media personality like Bhuvan has used his popularity to highlights an important issue like water shortage in India through a video called 'Paani ki samasya'. Government agencies can chalk out ways to involve such celebrities which connect to their audience on a day-to-day level. These celebrities can present ideas to save water and at the same time encourage common people with its tongue in cheek comedy without sounding ominous.
Because we may like it or not, India is losing its battle in providing clean and safe water to its people. Being the world's second most populous country, the problem is expected to worsen as the overall population is expected to increase over 1.5 billion by year 2050 from 1.38 billion (est. for 2020).  With 100 million of people already on front lines of water crisis nationwide, in many places, day zero has arrived and is staying.
With the world approaching Climate Apartheid where only the poor suffer the fatal famines, droughts and heatwaves; middle income country like India fears that this will further push more towards water crisis, raising regional conflicts, diseases, threatening food security over water access.
(Visited 135 times, 1 visits today)
"An idea for a water related science project? Participate in the Stockholm Junior Water Prize-India, and it could open up the world for your ideas!" Visit to
sjwprize.com