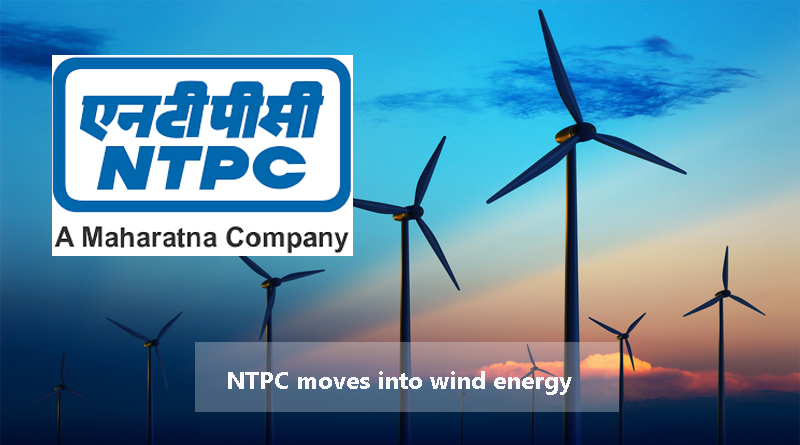 After the Q1 results for 2021-22, the firm's analyst presentation indicates a deep effort underway to transition to a cleaner avatar, while maintaining its lead status as the nations premier power generator. Due to its sheer impact, NTPC, and what it does, matters.
Indian electric utility NTPC Limited recently held its 17th Annual Analysts and Investors Meet, wherein the company discussed its upcoming strategies and achievements so far aimed to pursuing a sustainable future. The firm has already declared a massive shift from its erstwhile mainstay, thermal power, to renewable energy,  where it has a stated target of 60 GW of RE capacity by 2032, a number it revised only months ago.
The power producer aims to "accelerate efforts in leading the energy transition to a decentralised, decarbonised and digitalised energy future on TBL (Triple Bottom Line) framework and setting new benchmarks in sustainability along the entire energy value chain."
NTPC recounted the following achievements of its sustainability strategy "Brighter Plan" to its investors:
1st Energy company to declare its energy compact goals – 60GW RE capacity by 2032 and
10% reduction in net energy intensity by 2032 compared to 2012 level
Dedicated Sustainable Supply Chain guideline with focus on ESG/EHS assessment of suppliers
Released "Water Policy-2021" to minimize the water footprint to extent possible levels
Carbon sink – 36 million trees have been planted in and around NTPC projects
Developing Mega Eco park at Badarpur which is bigger than New York Central park
Regular interaction with MSCI and Sustainalytics to address controversies and sharing of data for improvement of ESG rating
Won the prestigious CII-ITC Sustainability Award 2019 and 2020 (only PSU in the list)
The energy conglomerate also laid down the following "Firm Action Plan" to comply with the new environment norms:
SOx Action Plan
The first Flue Gas Desulphurisation System (FGD) has been implemented at Vindhyachal Stage-V-500 MW unit
FGD systems are under implementation at ~59 GW capacity and are under tendering for ~4 GW capacity
FGD systems are expected to be commissioned in entire operational and under construction capacity well within the
timelines set by CEA
FGD implementation to give advantage to NTPC plants in comparison with non-compliant plants in merit order
De NOx Action Plan
For low NOx combustion system, contracts have been awarded for 13 GW capacity
Combustion modification implemented in 8.4 GW and taken with design in 25 GW capacity
The company further elaborated on its "Blue Sky Initiatives," which include:
Farm to Fuel: Air quality improvement due to avoidance of farm fires; projected reduction in carbon footprint by saving about 6.4 MMTPA of CO2.
Bio-Mass Co-firing: 9 plants have begun biomass co-firing; around 42,000 tonnes of agro residue based bio-fuel co-fired till now.
Circular Economy: Establishing integrated facility in Delhi where bio-waste will be used to produce bio-CNG, C&D waste to construction material and combustible fraction will be used for energy recovery.
Waste to Energy: Developing WtE plants supporting in improving people's health & welfare; being developed in association with municipal corporations.
(Visited 77 times, 1 visits today)