Mumbai Pauses Gargai Dam Construction, Goes Ahead With Seawater Desalination Project
With new seawater desalination plant, the Brihanmumbai Municipal Corporation (BMC) has averted the cutting of 2.5 lakh full grown trees at Gargai water resources and also leaped towards a sustainable water supply solution.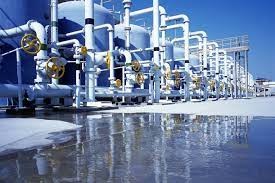 Sustainable and technology based long term solutions for water supply is gaining pace in the country. In a fresh development, the Brihanmumbai Municipal Corporation (BMC) is looking for desalination of seawater to help address the annual water shortages to the economic capital of India.
The BMC had also intended earlier to develop the Gargai water resources into a dam to supply its water to the Modak Sagar Lake.
At present, Mumbai relies mainly on a network of seven dams to supply its water needs throughout the year – Upper Vaitarna, Modak Sagar, Tansa, Madhya Vaitarna, Bhatsa, Vihar, and Tulsi. These seven lakes hold a massive water bank and the BMC supplies 3850 million litres of potable water on an everyday basis. The actual demand of Mumbai is around 4200 million litres daily.
In the declared year of El Nino when the pressure system of the world is disturbed and the precipitation patterns across the globe is shambles, the water level in most of the dams on Western Ghats – including Maharashtra – have gone very low with no sign of regaining the stock to the normal levels as of now. In this case, desalination is being looked upon as a wise step to augment water resources for all days to come.
Protecting Trees At Gargai
A study by the BMC had said that the construction of the Gargai dam shall require felling of about 2.5 lakh full grown trees. The establishment of seawater desalination plants instead of going ahead with the Gargai Dam is aimed at protecting the trees and the local environment that is important for climate and bio-diversity related reasons.
P Velrasu, Additional Municipal Commissioner, (Project), BMC, said, "The study of BMC shows that around 2.5 lakh trees need to be cut to construct Gargai dam and we want to save those trees. Therefore, We have given first preference to the desalination of seawater plants. Tenders for the desalination project will be floated in the next two to three months."
He also added, "On the other hand, a company has been selected for the construction of Gargai dam and a tender document is also being prepared. Thereafter, the permission of the state government will be taken and then work will begin. The estimated time of construction of Gargai dam is three years."
Speaking about the water crisis looming large in Maharashtra, the water level in its 3,267 dams stands at 23.84% as of today because of the delay of Monsoon by about two weeks. The level is about 3% down when compared with a last year when the monsoon was normal. Desalination project has been hailed by the sustainable development experts.
(Visited 86 times, 1 visits today)