HP, IKEA Join NextWave Plastics To Curb Ocean Plastic Pollution
Ikea and HP join 10 other NextWave member companies which currently sources ocean-bound plastic from the Philippines, Indonesia, Chile, Cameroon and Denmark, and is aiming to add India, Taiwan and Thailand to its sourcing locations by 2025.
In a bid to curb ocean pollution, HP along with IKEA has joined its rival Dell's consortium of NextWave Plastics' worldwide businesses to develop the first global network of ocean-bound plastics supply chains. They plan to recover and recycle more than 3 million pounds of marine plastic within five years. Other members of NextWave are Dell, GM, Herman Miller, Interface, Trek and Van de Sant and skateboard company Bureo.
With HP and Ikea the total number of companies now stand at 10 in the NextWave consortium, which are supporting the restriction of plastic entry into the ocean.
The consortium works to enhance the use of ocean-bound plastics by developing the first global network of ocean-bound plastics supply chains.
In 2017, Dell and the an environmentally focused nonprofit organization, Lonely Whale started the coalition called NextWave plastics which has worked with local collectors since last year to gather about half a million pounds of plastic in the area, keeping around 12 million plastic bottles out of the Caribbean.
"Our goal is to create an integrated collection system that turns mismanaged PET and HDPE into managed waste and provides for on-land collection of fishing nets so that they aren't discarded at sea," the group said in a statement. It aims to divert atleast 3 Million ponds of plastic away from oceans in the next 5 years.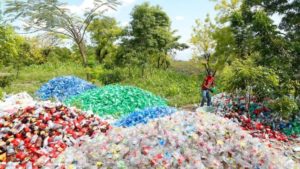 So now if you buy an ink cartridge from HP or a laptop from Dell or furniture form IKEA, some of the plastic might have come from bottles collected on streets and canals in Haiti–intercepted before they could end up in the ocean. HP notes that it has sourced 250 tons of ocean-bound plastics in Haiti, which helped to create over 600 income opportunities for adults in the country.
HP chief supply chain officer Stuart Pann said: "While HP has already demonstrated our commitment to sustainable impact by eliminating ocean-bound plastics and reusing them in our products, we firmly believe in the power of collaboration."
Inter Ikea Group sustainability manager Lena Pripp-Kovac said: "Together with other NextWave companies we will be developing a global network of ocean-bound plastics supply chains, learning from each other's efforts and working together to ensure maximum business, community and environmental benefit."
In June this year, Ikea announced its new sustainability strategy, which included removal of single-use plastic products across its stores by 2020 and designing all Ikea products with new circular principles by 2030, as well as use of renewable and recycled materials.
The development comes as a good news as brands like Burberry, L'Oreal, Stella McCartney, H&M and more have also pledged to cut down plastics
Joining food giants Like Pepsi and Coca Cola, L'Oréal, Johnson & Johnson and Unilever are three of the beauty giants who have signed the New Plastics Economy Global commitment, while other big-name signatories from the fashion world include H&M, Burberry and Stella McCartney. They all pledge "to stop upstream unnecessary consumption of plastics, innovate for eco-design products, re-use and recycle the remaining plastics". Signatories collectively represent more than 20% of all plastic packaging produced globally.
More good News from US on ocean pollution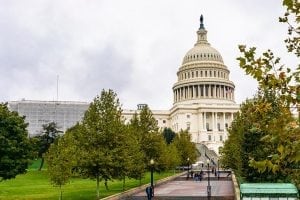 The U.S. Senate and House of Representatives last week voted by unanimous consent to approve the "Save Our Seas Act of 2018."
The American Chemistry Council (ACC) released a statement praising its passage and calling on President Trump to sign it into law.
"We have long supported the 'Save Our Seas Act,' bipartisan, bicameral legislation that will focus U.S. resources, technologies and investments in places where they are needed most," ACC President and CEO Cal Dooley said in a statement. "Recent studies show ocean plastics most often result from poor waste management infrastructure, including insufficient collection, recycling and recovery facilities in rapidly developing countries."
The bill was introduced Sept. 26 and passed the next day.
(Visited 508 times, 1 visits today)