Delhi CM Seeks Citizen Involvement in Pollution Fight With "Green Delhi" App
The latest app from the Delhi government will seek to involve citizens in reporting, tracking and bringing out the air pollution, which is set to extract a heavy toll this year with Corona cases already pushing city residents to the brink.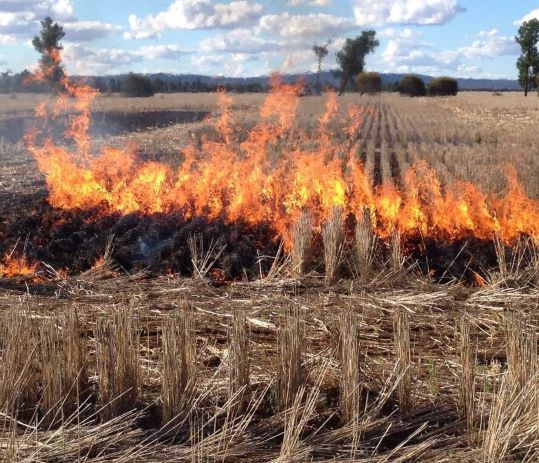 Air Pollution and groundwater depletion form a vicious cycle
Cometh the decision hour, welcometh an app.
This seems to be the motto of the Delhi government led by its Chief Minister Arvind Kejriwal whenever it comes to taking a step to counter the burning issue of the moment.
Today, Oct 29, the Chief Minister announced the launch of the 'Green Delhi' app to fight rising air pollution and the resultant bad air quality in the capital.
In the recent past, the state government has launched the 'Delhi Corona' app for information on real-time availability of hospital beds, and before that, it was 'One Delhi' – a mobility app to track information on Metro and bus services.
Continuing with its trend of adopting technology and in the shape of an app to tackle a challenge at hand, Kejriwal said during the launch that it has been done with the aim "to increase citizen participation in our fight against pollution and ensure timely action against pollution sources in the city."
"युद्ध प्रदूषण के विरूद्ध" मुहिम में आज "ग्रीन दिल्ली एप" को शामिल किया। इस एप के माध्यम से अब जनता हमें बता सकती है कि कहाँ प्रदूषण हो रहा है, सरकार उस पर कार्रवाई करेगी। हम सब मिलकर प्रदूषण को कम करेंगे।

Download the app- https://t.co/zYgxAvqQTE pic.twitter.com/VDIzGlxsq8

— Arvind Kejriwal (@ArvindKejriwal) October 29, 2020
Available only on Google Play Store, for now, the app will allow users to report geo-tagged violations like waste burning, garbage and crop stubble burning, construction dust, vehicular emission and industrial pollution by uploading pictures, videos or audio of the incidents.
All the concerned government departments will be connected to the app and they will be automatically informed when a complaint is made with provisions made for timely redressal, Kejriwal said.
He also said that a 24×7 "Green War Room" has been set up in the Delhi Secretariat and aided by 70 'Green Marshals" to monitor the complaints received on ground and their follow up.
The app is one of the steps that Kejriwal counted in its fight against air pollution in Delhi or "Yudh Pradushan Ke Virudh" led by shutting down of thermal power plants, 95% of Delhi's industries' now running on non-polluting fuel and a "progressive" electric vehicle policy for the national capital.
He also mentioned about the encouraging results of a biodegradable spray on crop stubble or "parali" which decomposes the stubble into compost.
Delhi is amongst the world's most polluted cities and for the past few years, the megapolis has been facing a recurring problem with air pollution during winter with thick smog cover over many days.
Experiments with curbs on vehicles on road with the odd-even rule, stopping all construction work and even banning bursting of crackers during Diwali have had limited effect.
With this app, Delhi government now wants to bring its residents and its various departments together to fight a winning war against pollution and if combined well with the new law announced to tackle surging air pollution in the Delhi-NCR region, app and law can work in tandem to give residents clean air to breathe.
For harried citizens in the capital, and the broader NCR region, the app, coming barely hours after the central government promulgated an ordinance to empower a commission with the ability to take strict action, will come as a sign that air pollution is yet again, occupying minds at least.
With the long history of apps for cleanliness, reporting air pollution and tagging fire locations earlier, one only hopes that this app too does not die out with the end of the pollution season in March. The city desperately needs to see much more visible steps, preferably more constructive and effective than the planned smog towers that will be coming up shortly too, though these are a gift from an exasperated Supreme Court.
(Visited 271 times, 1 visits today)